To learn more about American Dental Group, CLICK HERE
Before committing to a dental procedure, make sure you choose a dentist you can trust. Learn more about your dentist by asking these five questions.
Are you experiencing dental pain? Do you want to improve the appearance of your teeth? Does one of your dental crowns or fillings need to be replaced? When you visit the dentist, he or she will most likely recommend a particular procedure to restore the health or improve the aesthetic of your smile.
Its easy to agree to a dental procedure when you trust your dentist, but what if youre visiting with a new dentist? Not everyone has a dentist they know and trust. To find a great dental team near you, find one that has these qualities:

A variety of services
Experienced dentists
Specialized services
A welcoming environment
Modern technology

Regardless of who your dentist is and what procedure he or she recommends, you should ask these five questions to ensure the procedure is right for you:
Can you describe my dental problem so I can get a second opinion?
If you have a trusted relationship with your dentist, this question may not be necessary. But many adults dont go to the dentist regularly so getting a second opinion may not be a bad idea.
Have the dentist explain exactly what your dental issue is and how the procedure will fix the problem. A second opinion can confirm the treatment or offer an alternative.
Red flags that may lead you to consider a second opinion include a dentists refusal to explain your need for x-rays or multiple appointments. Make sure every part of the treatment is beneficial and necessary before committing.
Once youve agreed to the procedure, be sure to get the answers to the next four questions.
Is this the least invasive dental procedure for my problem?
Many modern dental techniques are minimally invasive and tend to be better for a patients oral and overall health. However, in some cases, traditional methods may be the best option. Ask your dentist to tell you about the different procedures that treat your dental issue, even if he doesnt offer all of them.
What are the advantages of this treatment?
To help you feel more comfortable about the procedure, your dentist should explain the benefits of the recommended treatment. Obviously, the goal of a restorative procedure is to relieve any pain or discomfort, and the goal of cosmetic dentistry to make your smile more beautiful.
Other advantages could include the success rate of the procedure, how long the results will last, and how realistic or natural your smile will look.
What are the disadvantages?
Dentists should always explain the risks or disadvantages involved with the procedure they recommend. In some cases, the procedure may require irreversible changes to your teeth. Other disadvantages you should be aware of include:

Surgical risks
Length of treatment
Success rate
Aesthetic results
How much experience do you have with this procedure?

Before scheduling your procedure, make sure the dentist you chose has successfully completed the procedure many times before. Ask the dentist about his training and certifications as well as before and after pictures. Knowing these facts will ease any fears or anxiety you have about undergoing the treatment.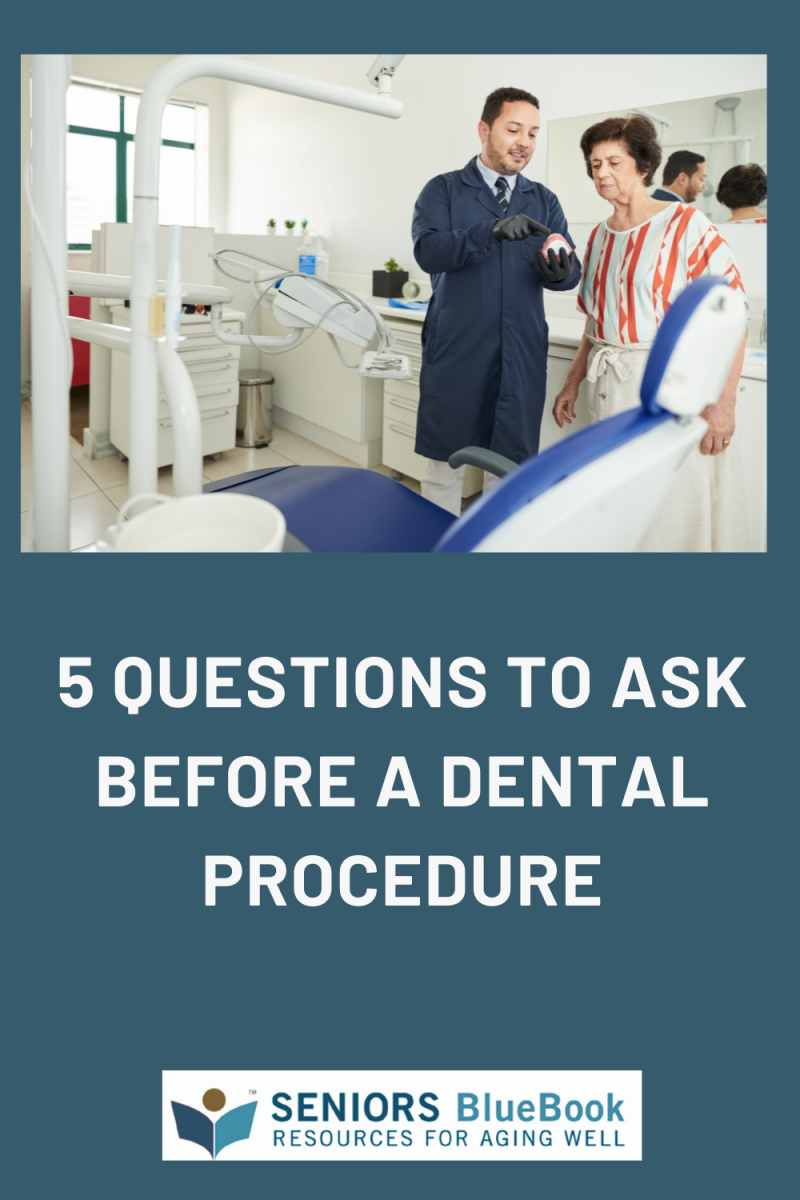 Other Articles You May Like