For more information on the author Collier Home Care, LLC., CLICK HERE.
There are many advantages to having a private caregiver provide senior home health care services in your own home, or for your loved one in their home. Today we address seven of the top benefits of senior care at home.
As you can imagine, there are other benefits, too. After you've read our blog, feel free to reach out to Collier Home Care with any questions you may have. We are a trusted provider of home care services in the greater Naples, FL region, and well be happy to share with you the senior care options available in our area.
Freshly Prepared Meals
You or your loved one may not have the time, ability, or desire to prepare fresh-cooked meals that are balanced, nutritious, and delicious. This is where a skilled caregiver can fill in. Meal preparation, as well as help with feeding (if needed), is something that a home health aide (HHA) can provide through personal care or companion care services.
If you're tired of cooking for yourself, your'e finding it difficult to plan and prepare meals, or you simply don't have the time or energy to invest in meal preparation, don't worry. A qualified HHA can do this for you so that you can continue to enjoy healthy meals without the hassle of the many kitchen tasks you or a loved one would otherwise have to be responsible for.
Help With What You Need
Another great thing about elder care services at home is the fact that you get the help that you need, without having to pay for what you don't need. If you just need someone to stop by every morning for an hour or two to help you get dressed, washed, groomed, and ready for the day, this is available to you. Or if you need someone to check in on you or a loved one a couple of times a week, this is another option you can select. One of the great things about home care is that you can make use of the services that you actually need, without even having to consider the services you don't need or don't want. Its all about customization and the level of care that you're comfortable with.
Being Able To Live Independently
With a helping hand from a skilled HHA, you can continue to live independently in your own home. This means that you can continue with your schedule and the activities you enjoy, without interruption, while getting the assistance that you need provided at a time that's convenient for you. With many different care-at-home options to choose from, you can continue to live as independently as you want, knowing that the help that you need to make this happen is available to you when you need it.
Enjoying Your Own Home
Those who choose home care services benefit from being able to remain in their own home and enjoy the comfort of familiar surroundings. Elder care services provided at home can be scheduled in a way that's most convenient for you, without you having to give up the house that you know and love. Many seniors find that having a caregiver come to your home leads to a more relaxed experience where you have fewer interruptions to your routine, a more comfortable environment, and a higher quality of life, compared to being in an assisted living community.
A Cheerful Person To Talk With
Whether you opt for personal care or companion care services, your caregiver will be there for you not just to help with practical needs, but also to serve as a positive, cheerful presence and someone to talk to.
For family members who live far away or who have other responsibilities and cannot spend as much time with the senior loved one as they'd like, knowing that a reliable, friendly caregiver is watching after their loved one is a source of tremendous peace of mind.
When a senior has someone come in to assist and accompany them on a regular basis, mood improves, depression diminishes, and anxiety levels go down as well. It gives the individual something to look forward to each day, along with the assurance that a competent caregiver will be there to depend on.
Assistance With Errands
Many seniors can handle the day-to-day tasks at home just fine but need assistance with the extra errands that need to be done from time to time. Whether its doing groceries, going to the post office, or taking care of any other activities outside of the home, a companion caregiver can prove to be a valuable asset.
Medical Assistance In The Privacy Of Your Own Home
Both skilled nursing and supervised living care are available for delivering medical assistance in the comfort and privacy of your own home. If you need someone to tend to your wounds, to provide post-surgery care, to administer injections, or to perform catheter maintenance services, for example, you will benefit from senior care services provided by a registered nurse (RN) or a licensed practical nurse (LPN). This is far more convenient and comfortable than having to go to another location for medical care.
Learn About The Senior Care Options In Our Region
Now that you've learned about seven important benefits you or your loved one can enjoy from elder care at home, you may want to give one of these senior care options a try. Get in touch with Collier Home Care today and we will be happy to help you navigate your options and decide what's right for you or your loved one.
We are available to offer a full spectrum of senior care services. We can guide you through the process and discuss your unique needs. Collier Home Care genuinely believes in helping families, seniors, and disabled individuals throughout the greater Naples, FL region by providing what YOU need. Get in touch with us today to learn which home care services can help you the most! Whether its meal prep, assistance with the tasks of daily living, or simply having someone around for company and care, were sure our services can help the senior in your life.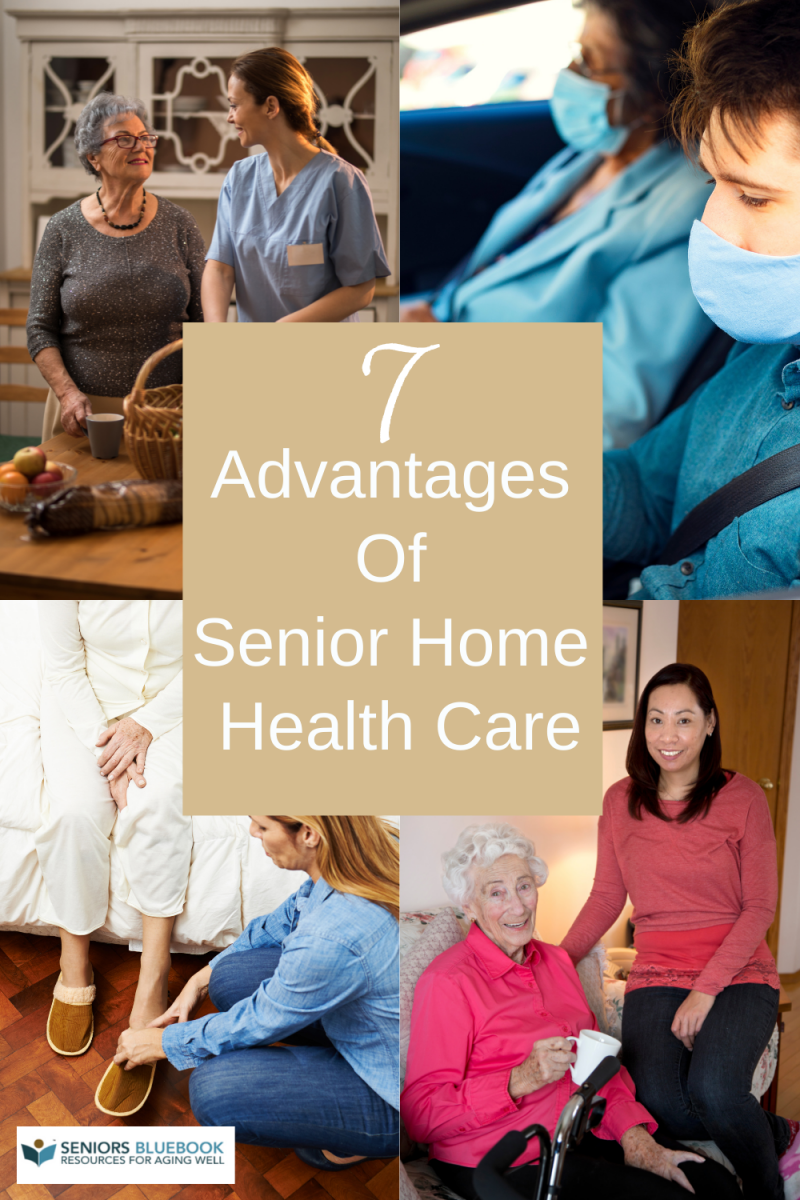 Other Articles You May Like