For more information on the author BrightStar Care of Bonita Springs, CLICK HERE.
When caring for an aging parent or family member, there are few things as scary as discovering your loved one has fallen. The aftermath can have a major impact on both you and your family's life, and you are not alone. According to the Centers for Disease Control and Prevention, 2.8 million older people are treated in emergency departments for fall injuries each year. There are safe and reliable steps you can take post-fall to make your loved ones recovery as efficient as possible. If your loved one has suffered a fall, here are seven ways you can help with recovery, both physical and emotional:


Have a One-on-One Discussion.
After a fall, seniors may be feeling shame, frustration, and fear of their family's reaction. We encourage you to have an honest and compassionate conversation about what happened, and to reassure them that their safety and health is your primary concern. By establishing open communication and trust in regards to their health, they may be more open to receiving help from you, doctors, and/or care professionals.


Stay Calm and Show Your Support.
It can be stressful, worrisome, and scary when a loved one falls, but it is important to stay calm and strong for your loved one. If the daily care is causing you physical or emotional strain, know that you don't have to do this alone. BrightStar Cares specially trained nurses and caregivers are available to support you and your loved one. The most important thing you can provide your loved one during the recovery process is your love and support.


Encourage Follow-Up Appointments with the Doctor.
If the fall resulted in a trip to the hospital or a rehabilitation facility, set the follow-up doctor appointments in advance. Its important to have the doctor check up on your loved ones recovery status and examine his or her overall health and vision. Even if you and your loved one are positive that the fall was caused by tripping on a rug, a well-rounded evaluation could uncover potential issues that made that fall more likely. If your loved one is convinced he or she is okay and doesn't need to go, remind them that this is an important step in staying safe and preventing future falls.


Help Them Learn How to Prevent Future Falls.
Seniors who are recovering from a fall or injury are at a higher risk of future falls, sometimes due to reduced activity from a fear of falling again. Because of this, its important to be proactive about building your loved ones strength and confidence in walking around the house. When well enough to do so, encourage your loved one to get up for some light exercise and activity to improve balance and stability. They may be timid at first, but the long-term results will ensure his or her mobility and safety.


Share Home Safety Tips.
In addition to learning more about fall prevention, there are many senior home safety tips your loved one may benefit from in the long run. As he or she recovers and regains mobility, take the time to identify and discuss the potential risks and hazards around the home, and how you can work together to figure out how to make his or her home the safest, most comfortable place possible. Additionally, a BrightStar Care Registered Nurse Director of Nursing can conduct a home safety check as part of creating a customized care plan for your loved one.


Bring the Family Fun to Them.
Depending on your loved ones recovery status and mobility after the fall, he or she may feel isolated or cooped up at home. Brighten his or her spirits by scheduling times during the week for family fun. Put together a pre-dinner board game competition, or set up a family movie night with popcorn and your loved ones favorite treats. If you dont live nearby, have your kids sing their favorite song over the phone, or even film and send the musical act entirely. Your loved one will be sure to love the change of pace, and a boost in mood may encourage them through recovery.


Consider In-Home Care.
BrightStar Care can provide in-home support, from short-term transitional care to more long-term assistance, to help your loved one recover safely and regain independence after a fall. Some seniors may need just a little help with chores and groceries, while others may need more advanced help with showering or medication management. Whatever the case, starting the conversation about in-home care can be a positive step in helping your loved one recover in his or her own home while allowing you respite.


If you have more questions on how to support your loved one after a fall or about in-home care, contact your BrightStar Care agency. Were ready to help.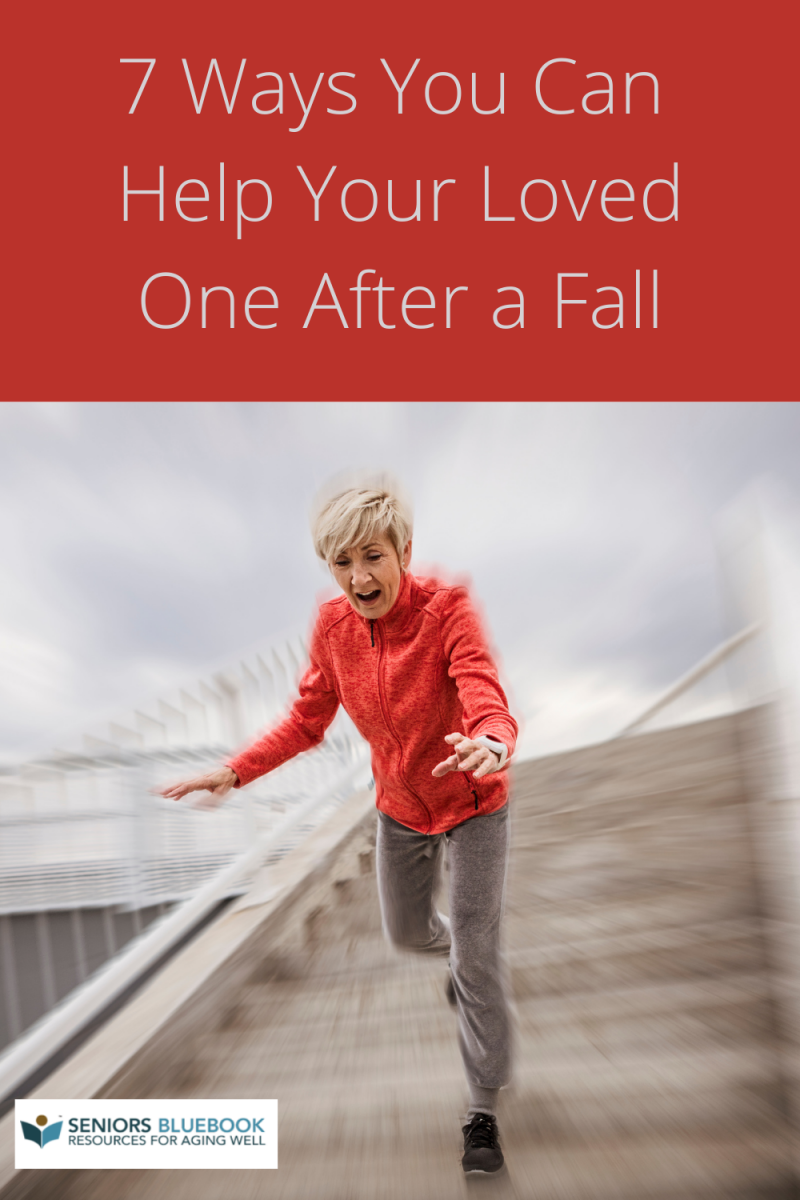 Other Articles You May Like