To learn more about Welcome Home Assisted Living, CLICK HERE.
Bountiful Utah Assisted Living is a Level 2 facility located in Davis County. We are across the street from Lakeview Hospital and within a 1/2 block of several dentists, chiropractors, hospice and homecare, podiatrists, and other medical professionals. Close to Salt Lake City, the Salt Lake Airport, and only 5 minutes from the freeway. Providing home cooked meals, church services, daily entertainment, and private rooms. Activities include games, bingo, piano and singing, movie nights, holiday celebrations, and outings to the Bountiful temple. We have a 24/7 emergency call system that gives you peace of mind. Reserved private apartments complete with a full bathroom, kitchenette, and maintenance services. Housekeeping and laundry services. Cable TV, phones in every room, 24 hr staff, Incontinent care, medication management and assistance, and more.
If youve been searching the Bountiful region for assisted living homes, choose a trusted provider. At Welcome Home Assisted Living, our facilities offer all the comforts of home while furnishing a level of supervision and care thats sure to provide peace of mind for our patients and their extended families.Welcome Home Assisted Livings mission is to provide personalized, high-quality care on an as-neededbasis. We have created a practice that we believe in and choose for our own family members.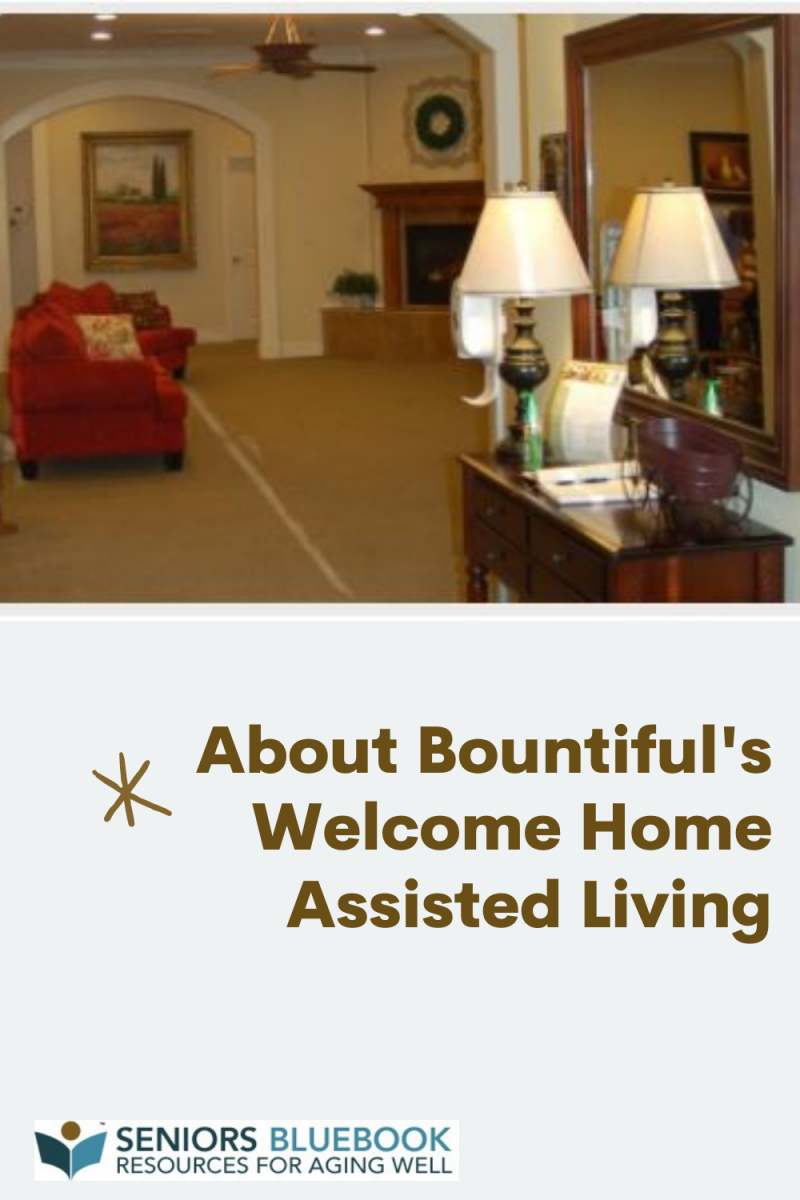 Other Articles You May Like