For more information on the author, BrightStar Care, CLICK HERE!

In honor of National Family Caregivers Month, BrightStar Care took a look at the most popular family caregiver activities across the country. Based on national search data from Google, gardening with seniors is popular in the South region.

No matter your age, gardening does wonders for the body and mindit reduces stress, enhances fine motor movements, and may even help those living with dementia. Take a cue from family caregivers in the southern states, who enjoy spending time with their loved ones outside, exercising their green thumbs in gardens large or small. In the South, warmer temperatures mean that gardening is a great activity to do with your loved one all year long. Discover the tips and benefits of gardening with seniors from BrightStar Care.
Physical Benefits of Gardening with Seniors
Gardening for seniors can be an excellent way to enjoy a little physical activity. From a physical standpoint, gardening is comparable to light exercise. It helps with blood circulation and mobility. Small motor movements, like using pruning shears, are great for maintaining digit dexterity, especially in loved onesexperiencing arthritis. Depending on what you decide to grow, gardening can also yield a large number of nutritious fruits and vegetables.

Consider creating raised garden beds or using vertical planters against a trellis or wall. Itll be easier on you and your loved ones back and knees to not have to stoop or kneel while gardening. Dont be afraid to modify gardening tools for seniors; use tape or foam to make tool handles more comfortable for your loved one to hold. Also, be sure to take plenty of water breaks in the shade and wear a hat and sunscreen to protect from the suns powerful rays.
Mental Benefits of Gardening with Seniors
Studies have shown that gardening is a great way to relieve stress and lower blood pressure, as well. Just being out in nature can help loved ones recover more quickly from an illness. Gardening is a fantastic social activity, too. Invite grandchildren or neighbors to help pull weeds, prune plants, or enjoy fresh produce from the garden alongside you and your loved one.

Recent research has shown that gardening might be one of the best activities for individuals living with dementia. While gardening cannot repair concentration or undo memory loss, it can boost mood and sociability. It also gives individuals living with Alzheimer's a sense of purpose and, in turn, a feeling of achievement when its time to harvest the garden. Those caring forindividuals living with dementiacan help them recall more pleasant memories through the simple act of gardening.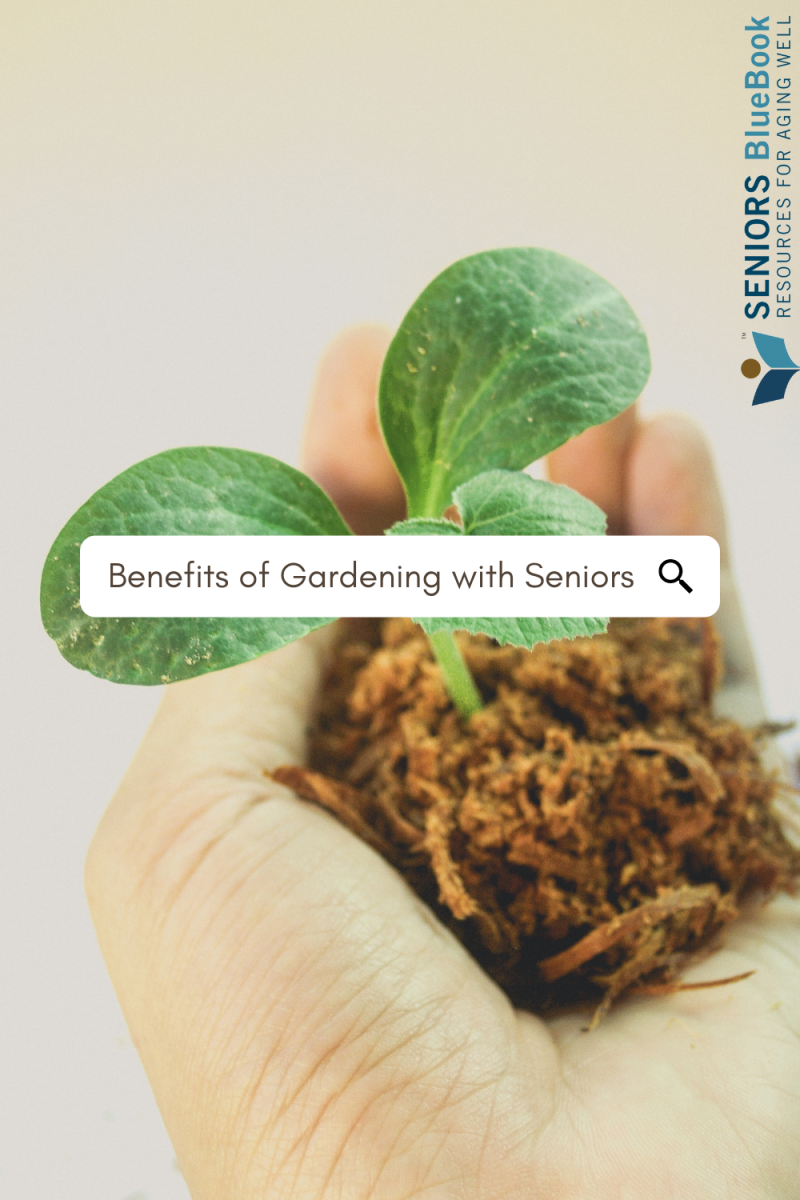 Other Articles You May Like