For many seniors who need some help in their daily lives as they age but who are also independent in several areas choosing between the types of assistance available can be a complex decision. Two of the most common options in this situation are assisted living services and home care services. At Avamere at Mountain Ridge, were proud to provide a variety of assisted living services in our senior living communities, from freshly-prepared meals and snacks to recreational events, laundry service, life enrichment and wellness programs, and numerous other services tailored directly to the individual needs of our guests. What are some of the elements that separate our services from home care solutions, and how can seniors and their caregivers go about choosing between the two? Heres a primer.

Basics and Benefits of Assisted Living Services
Assisted living communities provide different levels of on-site, 24/7 assistance to their residents depending on their needs. For example, a resident may be able to cook for themselves but need someone else to do their grocery shopping or clean house. Our staff will work with residents on an individualized level to determine the level of assistance each resident needs.
Common needs for residents in assisted living communities include assistance with medication or refiling prescriptions; assistance with transportation; memory care or other forms of treatment for Alzheimers or dementia; assistance with mobility impairment and fall risks; and many others.
Basics and Benefits of Senior Home Care Services
Home care services, on the other hand, take place within the home of the senior in question. Home care services can provide meals, snacks, and even light housekeeping if requested.
Home care services also offer transportation to appointments and grocery shopping trips. For those who need medical support in their home, home care may be a great option as the caregiver can administer medicines, monitor vital signs, and help with mobility impairment.
Home care services tend to be mostly for seniors who dont have intermittent needs, such as help getting to and from the bathroom, but just need assistance with limited areas, as they arrive at scheduled times and are not available 24/7.

Cost Comparison
For those who need recurrent care, assisted living is far more cost-effective than home care. For example, if a senior needs help getting to and from the bathroom, then assisted living will be less expensive because a resident can request help from a caregiver for such tasks. Home care services are mostly for seniors with limited needs and dont require assistance on an ongoing basis. Home care is paid by the hour around $30-$40 each hour. Assisted living is a set rent price for 24/7 care.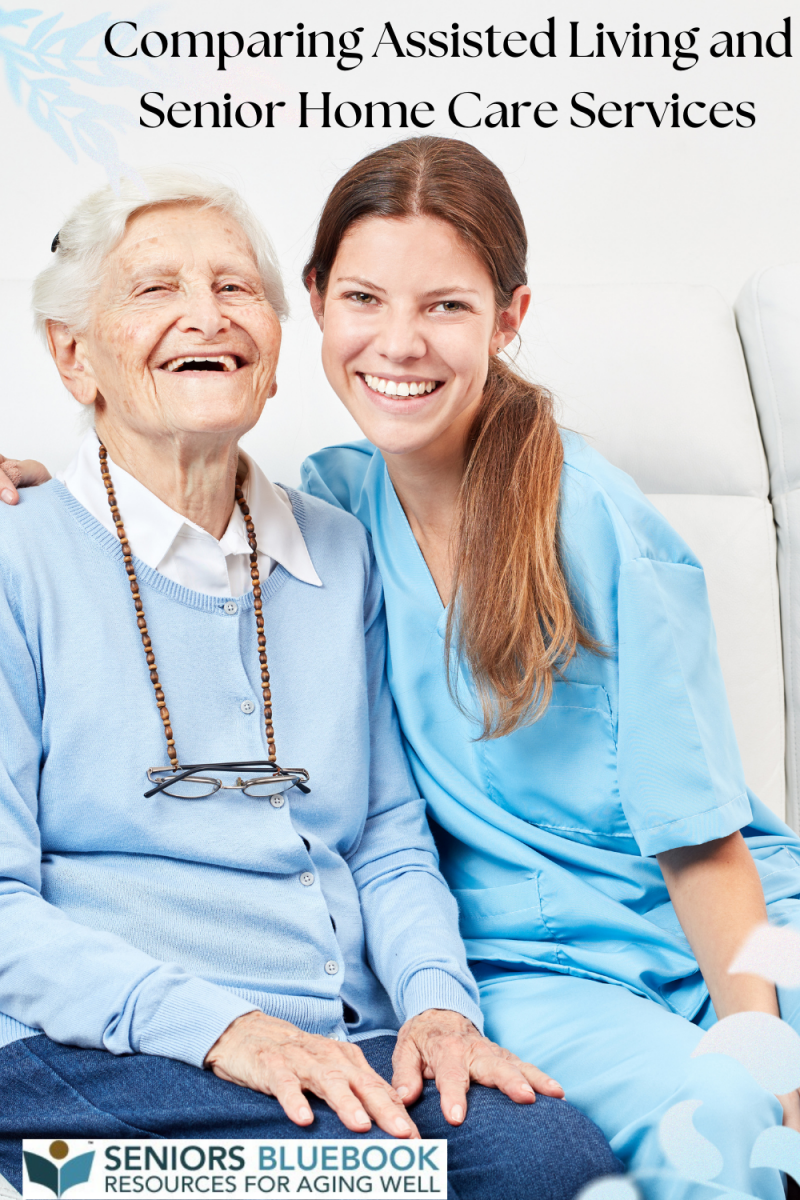 Other Articles You May Like