To learn more aboutCharter Healthcare,CLICK HERE.
When a patient or loved one needs ongoing care after a hospital or inpatient stay, the priority is making sure they are set up with the appropriate help when they get home. Often, the patients family is unaware of the differences in the types of care their loved one can receive at home and they look to the provider for guidance in making the best decision. For care providers, it is important to help patients and their loved ones understand that different levels of care exist and can change over time depending on prognosis. For patients and families, knowing different types of care are available can help ensure they understand the care they are receiving is the most appropriate for their situation.
What is Skilled Home Health?
Skilled home health offers a wide range of health care services delivered in the convenience and privacy of the home by specially trained health care professionals. It is a more effective and efficient form of health care for people who have a chronic medical condition, disability, or are recovering from illness or injury.
Skilled home health is a good option for patients who wish to remain in the home but need extra medical help to do so safely and effectively. It can sometimes prevent or postpone the need for residential facility care or hospitalization, which leads to improved quality of life for the patient. Medicare covers skilled home health, which is ordered by a doctor, under Medicare Part A or Part B at no cost to the patient and family.
What is Complex Care Management?
The goal of Complex Care Management is to reduce hospitalizations and emergency room visits by bridging gaps in care and connecting patients to the appropriate level of in-home care. It is designed for patients with serious medical needs and is aimed at improving communication and care coordination with the patients other care teams to help avoid unnecessary hospital readmissions.
Care provided through Charter Healthcares Complex Care Management model can include nursing visits, connecting patients with specialists, addressing social determinants of health, providing medication reconciliation and medication changes and providing 24/7 access to care through an in-house triage team. A provider may recommend Complex Care Management for patients who need extra assistance during transitions in care from a hospital, long-term care, rehabilitation or skilled nursing facility to the home.
Whats the difference?
Skilled home health can be part of a patients care plan under Complex Care Management, but often it is one piece of a larger plan of care. When a patient is enrolled in a Complex Care Management program, typically they have already received care at a hospital or inpatient facility. They may be unable to stay in those facilities long-term or may prefer to receive care at home but need enhanced medical supervision to do so safely. Skilled home health is often elected by patients to prevent or postpone hospitalization or residential care.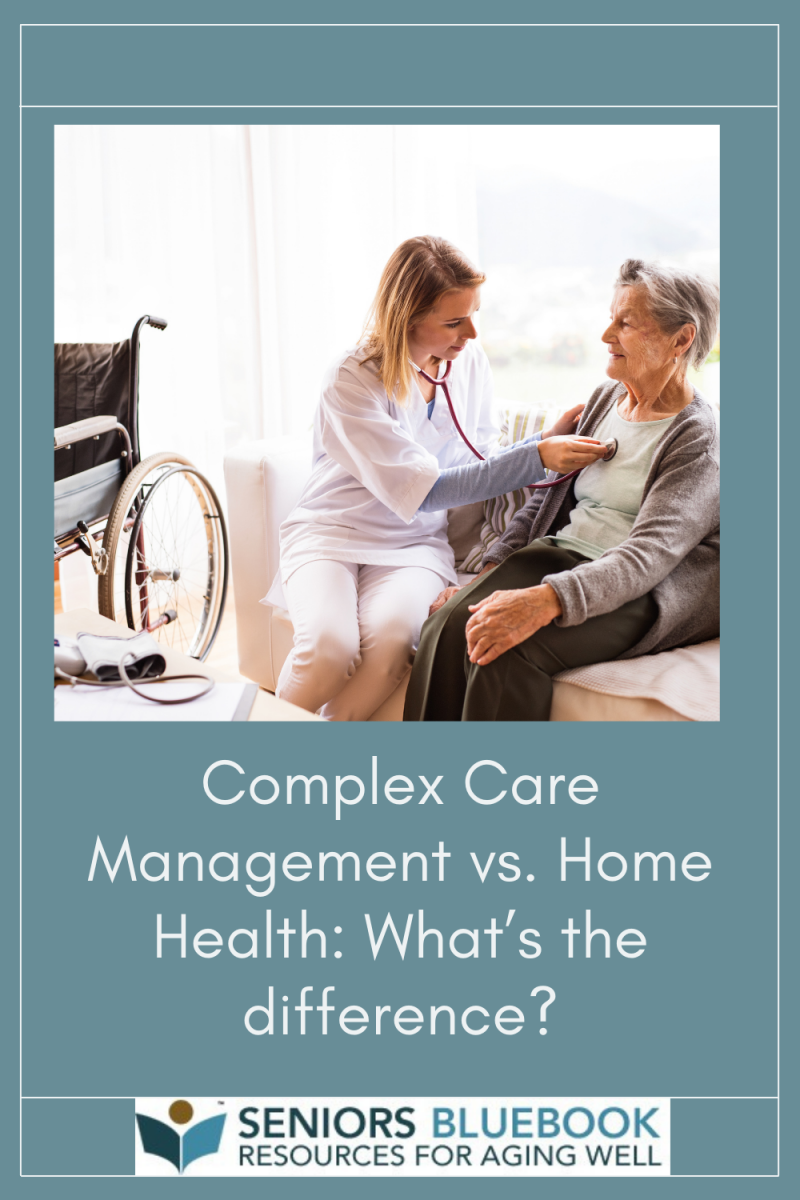 Other Articles You May Like