Demystifying Clinical Trials: Participating in a clinical research trial could be a great way to take an active role in your healthcare while helping advance new medical therapies

When patients suffer from a medical condition, what are their treatment options if first line therapies fail to provide adequate treatment? Take, for example, knee arthritis. Most individuals looking for relief from this condition will pursue some combination of conservative non-surgical treatment options such as medications for pain relief, weight loss strategies, physical therapy, and possibly injection-based therapies. If these first-line therapies fail to provide meaningful relief, surgical options may be considered. For some patients, however, surgery may not be a suitable or desirable option.

For patients who are not responding through traditional channels, participation in clinical trials is a reasonable avenue to consider. New treatments for a broad range of medical conditions, including knee arthritis, are constantly being evaluated by pharmaceutical companies to bridge gaps in our current standard of care. The process of bringing a new treatment from the research stage to clinic commonly takes over 10 years. In order to ensure these new treatments are safe and effective, rigorous testing through clinical trials are required before they ever reach the drug market. Of every 5,000 new compounds/drugs identified in the laboratory, about 250 will enter pre-clinical testing, fewer than 10 are tested in phase 2 and 3 clinical trials and on average only one will be approved by the FDA.

Participation in clinical trials is voluntary, meaning patients can withdraw at any time. In addition, patients can remain on their current therapies while participating in these studies. Patients receive close monitoring, advice, care, and support by a team of doctors, nurses, and other health care professionals who are thoroughly trained and knowledgeable in their health condition. In addition, there is significant oversight by the FDA as well as Independent Review Boards to ensure the safety and welfare of patients is kept as the highest priority.

By participating in a clinical trial, patients can take an active role in their healthcare options. Patients are afforded access to new and promising drugs that are not currently available outside the clinical trial setting. Finally, from a humanitarian perspective, when a drug does show significant improvement and is approved by the FDA to enter the drug market, millions of people may now have access to this improved form of treatment.

Conquest Research is dedicated to advancing the field of medicine through clinical trials. We are providing clinical research opportunities to patients in need. Whether it be a breakthrough medication or a new diagnostic method, the mission is to improve quality of life and to advance the overall field of science.

Editors Note: Submitted by Anand Patel, MD, Chief Medical Officer and Certified Principal Investigator for Conquest Research. Visit www.conquestresearch.com or call 407-916-0041 to learn more.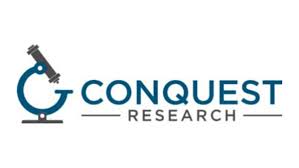 Other Articles You May Like