To learn more about Harmony Home Health and Hospice,CLICK HERE.

A visit with mom recently uncovered several unsettling signs. Even though shes always been awake and out of bed by 8 a.m., now its difficult to wake her before lunchtime. Rather than preparing an elaborate home-cooked meal, she prefers to merely warm up a can of soup; and can barely finish a small bowlful. Not only that, but she has lost interest in spending time with her best friends from book club. Could she be suffering from depression and dementia?
There are a number of similarities between the two, including:

Sleeping and eating pattern changes
Reduced interest in previously enjoyed activities and hobbies, and spending time with others
A decrease in memory and the ability to focus

However, there are also a number of distinguishing differences to help discern whether depression or dementia could be at play:
Dementia:

A slow, progressive decline in mental functioning
Noticeable impairment with motor and/or language skills
Problems with memory, without being aware of these problems
Confusion in knowing the correct date, time, and surroundings

Depression:

A faster decline in mental functioning
Problems with concentration
Somewhat slower, but still normal motor and language functioning
Problems with memory issues, but being aware of the challenges
Aware of present date, time and environment

Sometimes, both conditions can affect a person simultaneously.Brent Forester, MD, director of the mood disorders division in the geriatric psychiatry research program at McLean Hospital in Belmont, MA, shares, 40 to 50% of people with Alzheimers disease get depression, but depression also may be a risk factor for Alzheimers.
If you suspect either depression or dementia in a senior you love, schedule an appointment as soon as possible with the persons doctor. Receiving a correct diagnosis and beginning a treatment plan is imperative.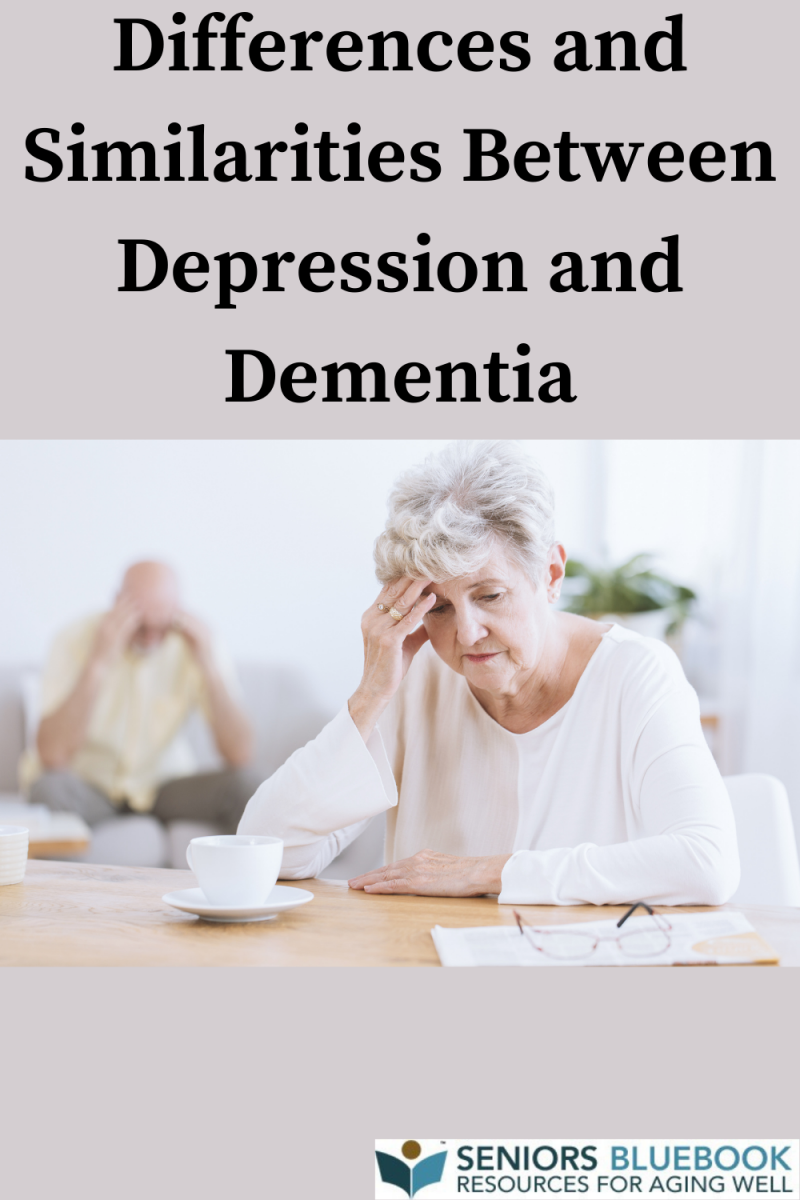 Other Articles You May Like