DOES MY LOVED ONE NEED HOME CARE?
When people face a new disability, or declining health, early intervention is the key to creating a caregiving situation at home. Unfortunately, people and health care providers are waiting too long to establish caregivers in the home.

One of the main reasons for postponing care is the desire to keep things the way they were. People want to stick to their same habits and routines. However, they will seek help when a crisis forces the issue. Home care can help to avoid such a crisis. Home care can also prevent people from being placed into a skilled nursing facility, which can sometimes lead to diminished health and depletion of resources.

WHEN IS IT TIME TO CONSIDER HELP AT HOME?

When a person can no longer maintain the cleanliness of the home and it jeopardizes their safety.
When the person has a fear of driving. This limits their ability to go to the grocery store or pharmacy to obtain necessary items.
When the person has limited mobility or at a high risk for falls.
When the person is no longer able to maintain his or her own finances.
Any signs of wandering or confusion.
Any signs of depression or increase in anxiety.
Any decline in their personal hygiene. At times, this can be due to depression or fear of falling in the shower/tub.
The person begins to complain of being alone and having no support.
When the family caregivers begin to have fatigue. Being the caregiver can be emotionally draining for anyone.
When the person has a change in their diet. Often, they will miss meals or rely on convenience meals. This will often leave the patient nutritionally deficit.
When the person has an increase in injuries, such as bruises, burns or broken bones.
When the person is no longer able to manage his or her own medications.
A recent event or a new diagnosis that warrants more help in the home.
When all household and care needs fall on one spouse.


If any of the above exists, extra help from a caregiver could be beneficial for the family. Living assistance companies like Visiting Angels can help with hygiene, medication reminders, meal preparation, light housekeeping and so much more.At home care provides personalized one-on-one attention so that if the desire is to keep things the way they were that can be done safely all in the comfort of HOME!

Editors' Note:This article was submitted by Visiting Angels.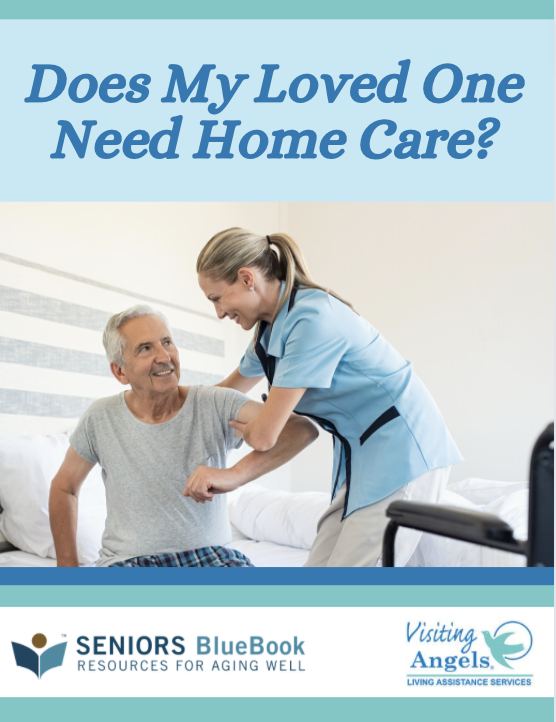 Other Articles You May Like