For more information on the author, The Windsor of Lakewood Ranch, CLICK HERE!

Medication Management Solutions for Seniors
When it comes to challenges related to age, medication management might not be the first thing that comes to mind. However, as more and more medications are prescribed, taking the correct medication at the right dose at the proper time might be difficult. Here's what you need to know about medication management among older adults, including solutions that meet common challenges.

Medication Management Dangers
Recent research tells us that medication errors are more common than previously thought. A report published in Expert Review of Clinical Pharmacology found that between 75% and 96% of older adults acknowledge they frequently make mistakes with medication. Further, older adults are the most common demographic to call poison control centers after medication mistakes.

Why are seniors more likely to experience medication errors? A variety of reasons include the increased likelihood of polypharmacy or taking more than one prescribed medication per day and cognitive decline, making managing a medication schedule more difficult. Seniors are also more likely to take medications prescribed by different physicians and specialists, not all of whom have spoken to the other about current treatment plans. No matter the reason for the medication mismanagement, one thing is sure: the results can be catastrophic.

A wrong dose, a missed dose, or a doubled dose of medication can cause unplanned visits to the hospital, falls at home, or even death. Fortunately, some solutions can support your aging loved one as they manage medications independently or with your help.

Medication Management Solutions
Performing medical management tasks on behalf of your loved one can be time-consuming, but even a few hours spent each month setting up safe medication strategies can be worth it. If you aren't sure where to start, here are a few ideas that might inspire you to change your medication management support routine.


Designate a particular day of the week when you have dinner together and then fill up your loved one's pillbox for the week .If your loved one doesn't have cognitive decline and can manage to take their medications from the pillbox at the correct time, this is the easiest and safest solution. It's also important to note that caregivers can make mistakes filling pillboxes, creating unintentional medication errors.


Set alarms via a voice assistant like Google Home or Amazon Alexa or on your loved one's smartphone or smartwatch. Again, this option is best for a senior who does not show signs of poor judgment or cognitive decline and is tech-savvy enough to listen to the alarm, take the medication, and shut the reminder off until the next dose.



Automatic pill dispenser systems, like Hero Health, can hold a month's worth of medications at a time and will release the correct medicines in a cup at the proper time each day. You can even download a corresponding app to let caregivers or family members know if someone missed a dose. This option is pricey, as most systems require an initial purchase fee and a monthly service fee that does not include the wifi services it needs to run successfully.



Request that your loved one's physician or pharmacist review their list of medication and supplements at least quarterly. This small practice can ensure your loved one is not taking medications that might counteract one another.



Take note of any side effects from medications and report those to your loved one's care team as soon as possible. Often, their physician can switch to another prescription that might not have the same unpleasant effects.



If pharmacy visits are difficult for your loved one, you can set up monthly pharmacy deliveries and even request that pills be in bubble packs instead of hard-to-open bottles. If you are worried about your loved one receiving the medications at home on their own, have the shipment arrive at your house instead. You can drop off the medications or fill the pill dispensing system the next time you visit.


Legend Senior Living and Medication Management
At Legend Senior Living residences, we aim to make all aspects of daily life a bit easier for those who live here. We are happy to offer medication management services to residents, giving them peace of mind that they are taking the correct dose of the proper medication at the right time.

Typically a part of the day's routine for our assisted living and memory care residents, medication management services are performed by our trained caregivers. Residents receive personalized attention and the appropriate prompts or cues to take their medications correctly. If there is ever a question, our team will happily answer or even coordinate with the physician to get the correct answer.

Medication management services also help to ensure residents are not experiencing any unnecessary side effects. Our caregivers get to know residents and can often spot when residents are not acting like themselves long before additional medical management is required. We work together with the resident, their family, and their physician to ensure an effective treatment plan.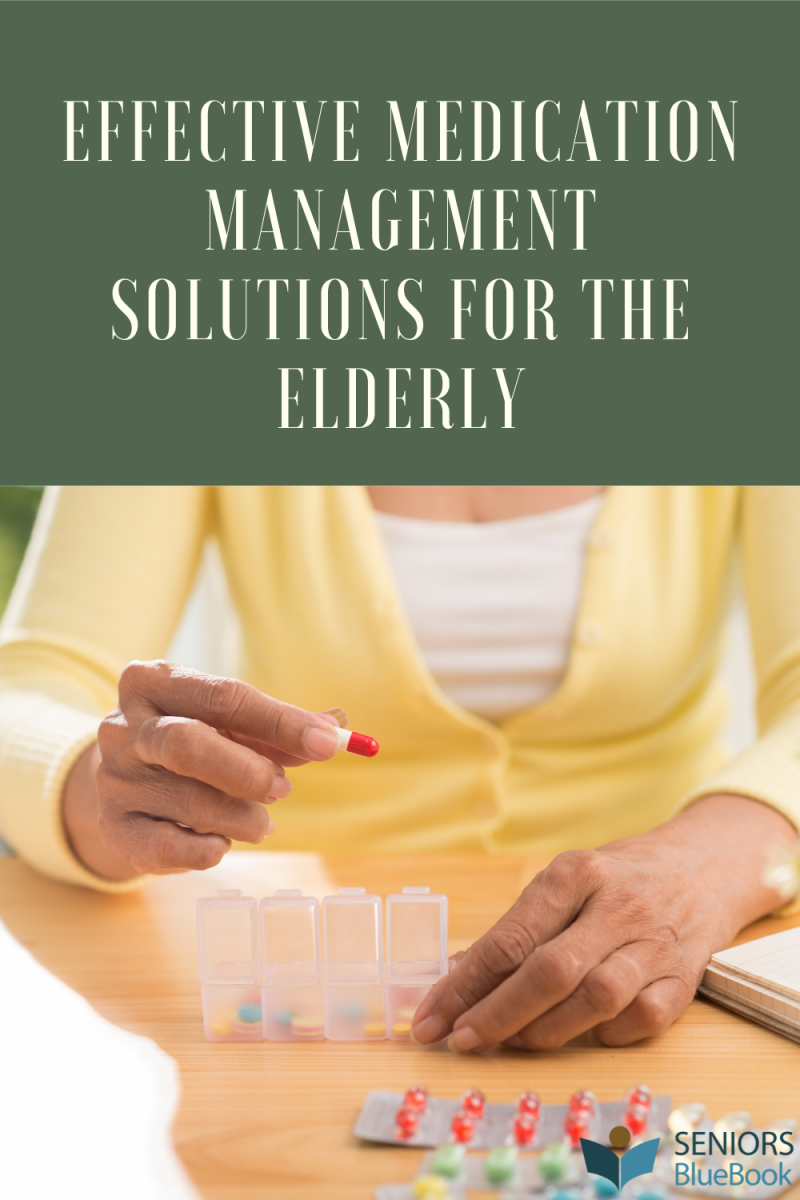 Other Articles You May Like