If the COVID-19 pandemic has taught us anything over the past year, it is that no matter who you are, or how old you are, it is important to get your affairs in order. Life can throw a curve ball and you want to be prepared.
The best place to start is to contact an attorney who specializes in elder law to discuss what the best estate planning documents are for you. Estate planning is not one-size fits all, so it is important to discuss with an attorney how to best accomplish your goals. Do you have a spouse or child that you want to provide for? Are you concerned about the possibility of probate when you are gone? Are you worried about long-term care planning? All of these questions and more can be addressed in your estate plan.
An elder law attorney will likely recommend a package of documents that address who can help care for you while you are alive and who inherits from you when you are gone. These documents include either a Last Will and Testament or a Revocable Trust, Durable Financial Power of Attorney, Designation of Health Care Surrogate, HIPAA Release, Living Will, and/or Declaration Naming Preneed Guardian.
All of your estate planning documents are essential, but one of the most important documents is the Durable Financial Power of Attorney (DPOA). The DPOA lists who can stand in your shoes for your financial affairs while you are alive. Not all DPOAs are created equal. It is important to have an elder law DPOA with specific Medicaid planning powers, especially if you are concerned about paying for long-term care in the future.
With the right estate planning, you can rest easy knowing that your affairs are in order.
This article was submitted by Attorneys Kathleen Flammia and Stacey Schwartz with the Flammia Elder Law Firm. They can be reached at (407) 478-8700 or assistant@flammialaw.com.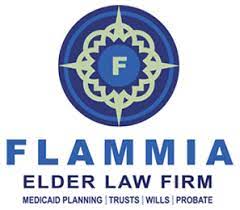 Other Articles You May Like