We all know that exercise is good for us, even critical to our good health, and the number of programs from which to choose continues to grow. Which one is the right one for you? Before beginning ANY exercise program, you must check in with your doctor. He may have specific suggestions, and will certainly want to check your vitals. Once clear to go, remember this exercise thing is not going away; it is here for the long haul. Your commitment to that long haul is critical to your exercise and wellness program success. When choosing a class or program, consider the three KINDS of exercise: Aerobic Exercise- Activities that increase your heart rate and breathing rate as it works your muscles. Popular aerobic exercises include swimming, water aerobics, dancing and tennis. Aerobic exercises strengthen you heart. Strength Training-helps build strong muscles. Whether you use weights or elastic bands, strength training is also a great calorie burner. Flexibility Exercises-aka stretching is a big part of warm-up and cool down-and an essential part of a well-rounded program. Maybe you and your doctor or fitness coach will decide you need a bit of each, maybe more of one than the others. Take some time to explore your exercise options before you begin!

So you have the big picture but what about classes? Here are some descriptions to get you thinking:
Stretch and Flex: A combination of Yoga, Pilates, and free-style stretching
Stretch and strength: Gain muscle strength and tone through stretching
Matsteps: Low impact aerobic exercise
Tai Chi Chuan: Gentle graceful moves promoting flexibility and balance
Yoga: Connect your mind and body connect through a series of basic, non-technical yoga positions with emphasis on strength, balance, flexibility and relaxation.
Pilates: This challenging and innovative system of safe exercises builds up strength without bulking up, increases flexibility and agility and develops optimal core control.
Kickboxing: Sets basic boxing and kickboxing moves to music. Work on strength, endurance, balance and coordination without physical contact for an intense workout!

Choosing an exercise program is rather like true confessions-be honest with yourself about what you think will work for you. Consider your personality as well: do you like to exercise alone in your own home, take a class, workout with one or two friends? Taking time to evaluate the big picture will increase your chances of success. As with any new program it will take several weeks before you see or feel a difference. Do NOT give up before you have given exercise a chance to work! Oh, and that you have given your body a chance to adjust as well. And finally, with ANY exercise program, listen to your body! If it begins creaking loudly or unnaturally, adjust your level or frequency of exercise.

If all else fails, step back and at LEAST commit to:
Walking instead of driving whenever possible
Taking the stairs instead of the elevator
Work in the garden, rake leaves or clean house-everyday
Park at the far end of the parking lot and walk to the store

REMEMBER: This is a marathon, not a sprint. At our ages, we don't have to prove anything to anyone!!!

Health Passport was many exercise programs; call us for more information, 303-629-4921.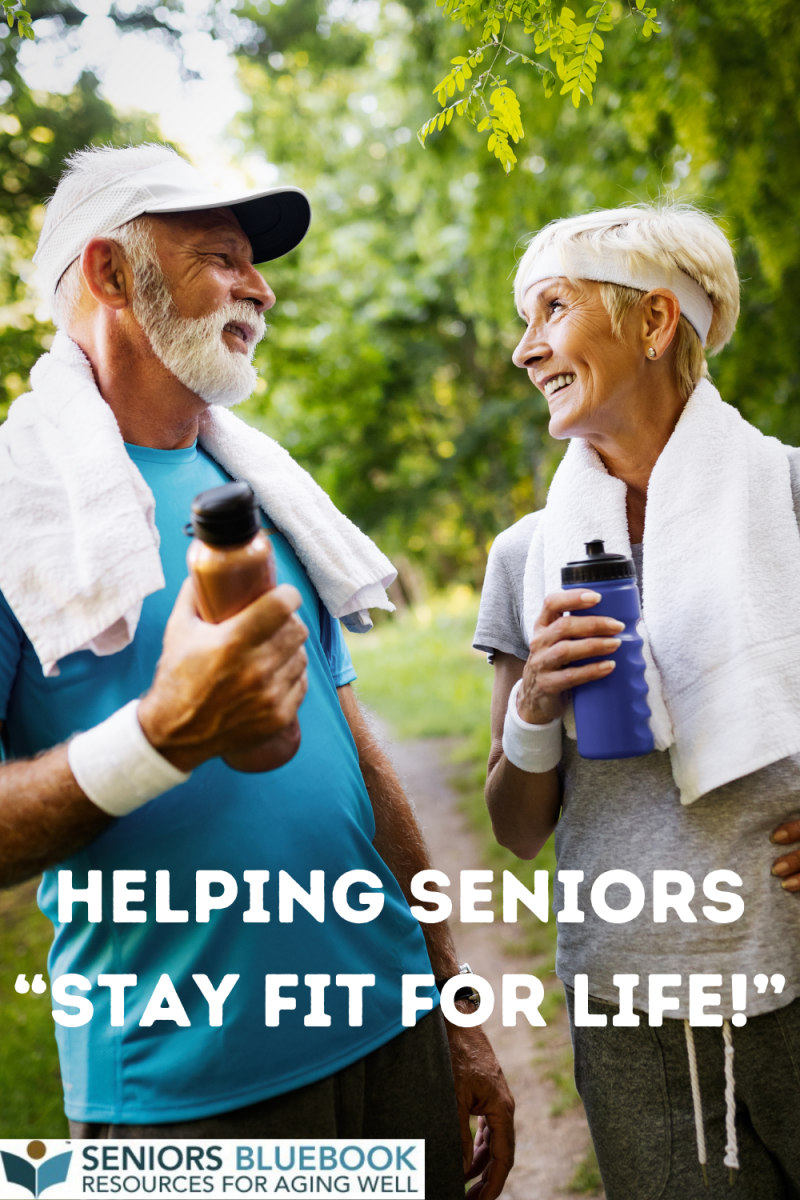 Other Articles You May Like