For more information on the author, Hear Again America, CLICK HERE!

Most people are used to making frequent checkups as part of their routine medical care. They go for yearly physicals, vision tests and dental exams. Unfortunately, most of them don't pay any attention to their hearing health. This might mainly be because they are not aware of how often they should get their hearing tested. However, the number of doctors that recommend a regular hearing test is minimal.
So, just how often should you get your hearing tested? This is a question that many people would love to know the answer to. However, if you find yourself having ringing or pain in your ears or even straining to perceive things during a conversation, it is definitely time.
Besides, there are many other reasons why you should get your hearing tested. Therefore, here are some common recommendations of how often you should get your hearing tested.
Yearly Physicals
Every year, you should get a routine physical examination from your primary care doctor; during this time, you will also get your hearing screened as part of the procedure. But if you have not been getting your regular physical checkups, a hearing test should be something to be considered. Also, full hearing tests should be part of your yearly physical checkups if you have had a hearing test, got a hearing evaluation from an audiologist and was diagnosed with a hearing loss.
If You Are A Hearing Aid Wearer
If you have hearing loss and wear hearing aids, you should consider having a hearing test done frequently. Besides, you don't stop going for an eye exam just because you got your glasses. The same case applies to hearing aid wearers. You will need to have regular checkups to monitor your hearing loss. As a hearing aid wearer, you should get at least one test done annually. This will determine if you have any changes in your hearing health.
If You Are Experiencing Any Change In Your Hearing Abilities
Did you know that you can still request a hearing evaluation from your audiologists without a physical exam whenever you suspect your hearing is not the same? Some places have free hearing tests from community health organizations or even audiologists. So, if you have trouble with your hearing and it turns out to be unrelated to hearing loss, it might still be a result of earwax buildup or even an ear infection which can be treated.
It is crucial to note that you have to act on a hearing problem as soon as possible before it gets any worse. And in case during the screening, you are detected with a hearing loss, a hearing test will be done to help determine the nature, type and extent of the hearing loss.
Hearing loss usually happens gradually, and it can be tough to know the signs. This is why it is crucial to know the indicators from how you perceive those around you and the environment at large. Therefore, if you notice any of the following signs, it is probably time to get your hearing tested:

Ringing in your ears
Dialing up the volume of TVs or other sounds devices around you
Difficulty perceiving conversations
Frequently asking people to repeat what they said

If You Are At Risk
Generally, school-age children, newborns and infants are routinely checked for hearing loss. But what about older people? Typically, young adults and middle-aged adults who have no problem with their hearing don't necessarily need to get their hearing tested.
That said, two particular groups of people must get their hearing evaluated at least every two years:

Individuals who work in a very noisy environment: Even if you are younger and often get exposed to very high decibels, it is good to get your hearing tested. It is vital to note that noise-induced hearing loss can affect people of all ages.
If you are over 60 years old :Age-related hearing loss is common as people get old. Collective harm to the hair cells in the internal ear becomes more noticeable, impacting the ability to perceive high frequencies. So, if you are 60 years and above, it is recommended that you get a hearing test at least once every year, regardless of whether you are experiencing a hearing loss or not.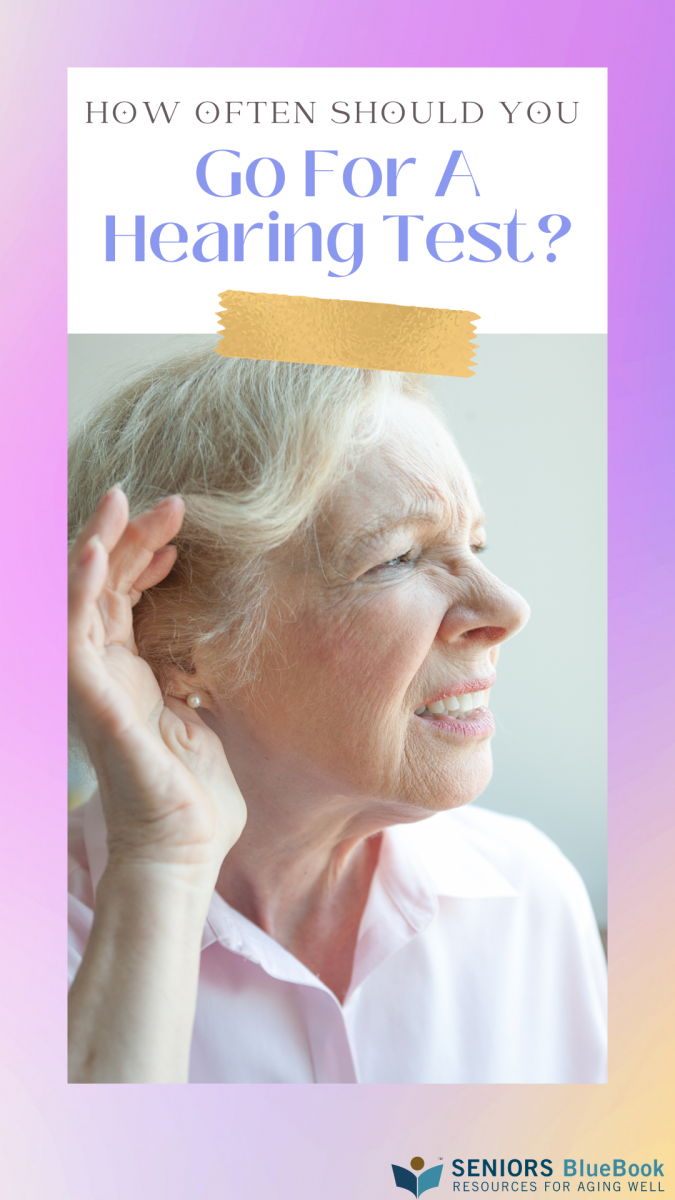 Other Articles You May Like