You dont have to spend your golden years in one place. If you imagine living abroad but dont want to give up your life at home, you do not have to. Many ex-pats spend part of the year in one country and the rest in another. Imagine spending time in warm weather or seeing your family on noteworthy occasions and enjoying life abroad throughout the year. You can have it both ways Assured Senior Livingpresents a guide that explains how.

Planning for Retirement

When retiring with two homes in two different countries, you need to have a clear plan. According to the experts, your first plan should be to check the visa andresidency requirements. Every country differs, as do all of the different laws. Keep in mind that there are exchange rate fluctuations.
Before moving to anew country, collect your important documents and place them in a folder. You should also have a file on your computer full of necessary paperwork. Find out about any vaccination requirements in both countries.
Set up all of your bank accounts for online access. You should have the capability of viewing your transactions no matter where you are. Online, you can pay bills and make money transfers between banks. Another convenient way to plan for your finances is to ensure you have mobile apps for your banks on the phone.

Learning to Live Abroad

Learning to live abroad means learning the culture and the language. If you spend part of your retirement in a country that speaks a language other than your native language, consider learning the language. For example, if youre moving somewhere like India, set a goal to read a newspaper article. Read as often as you can. On the one hand, you have an opportunity to relax with a book and on the other, you learn more words and context.
If you do not want to buy a property abroad, consider long-term rentals. In longer rentals, you can stay in one place for months at a time. When you live part-time in a country, you learn the culture faster by enveloping yourself in it while there.

Taking Care of Obligations Remotely

When you split your time between countries, you cannot always handle your finances in person. Instead, you may have to handle investments, mortgages, car payments and other financial obligations online. Likewise, you may need to contribute to taxes depending on where you live. For example, Americans living abroad have to file a U.S. tax return. Find out your tax requirements ahead of time, so there are no surprises during tax season.
If you have family or loved ones to support in one country, you can still help when you are away. Like many expats, you can enjoy your retirement in one country and still help friends and family back home when necessary. One of the best ways to stay connected and help others is through the internet. Use social media to remain close to those you love, wherever you are.
If you need to send money home, there are various ways to support it from afar. For example, if you split your time between India and the U.S., you can transfer money with services like Remitly. Remitly offer slow or zero fees and if you spend less than $1000, you may only have to pay $3.99 through express and economy service.
If you want to spend retirement abroad, there are many ways you can do it. As long as you plan and dive into the culture, you can live as an ex-pat wherever you wish.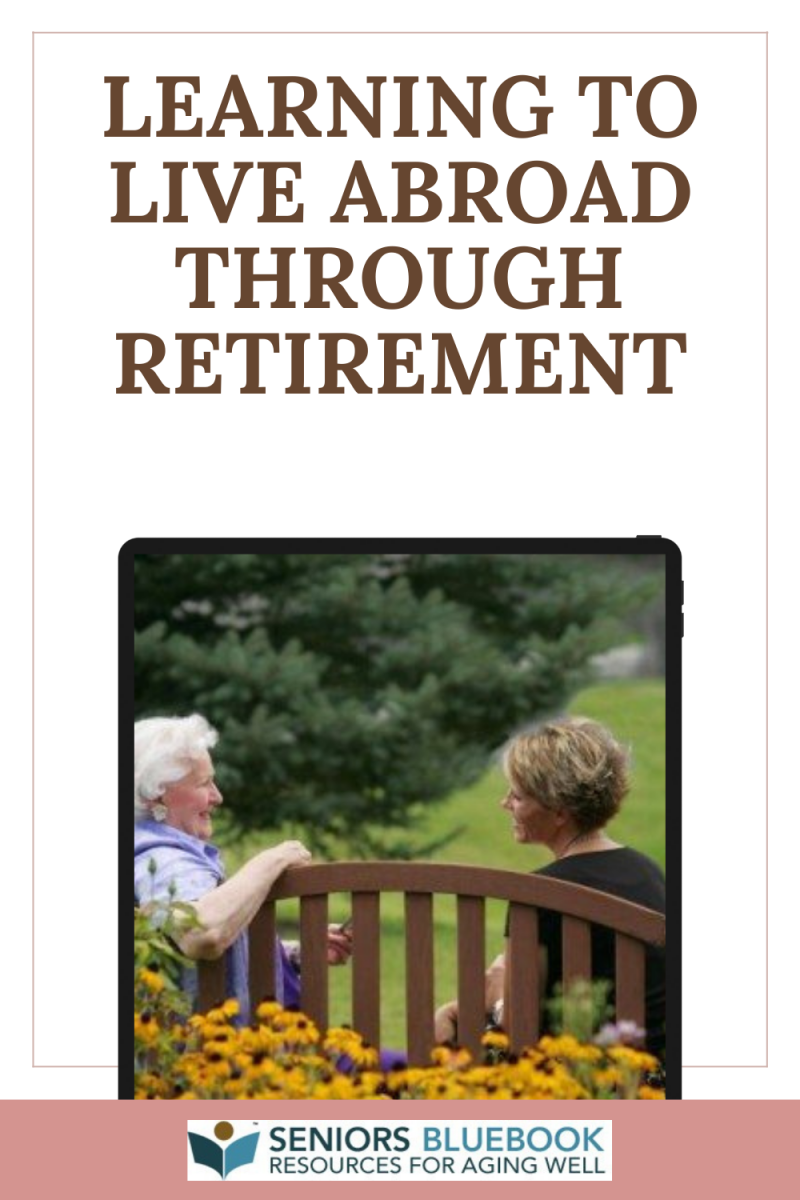 Other Articles You May Like