By: Stormie Foust, Administrative Coordinator at Dayspring Villa and Olivia Mayer, Director of Donor Relations with Christian Living Communities
Since December of 2017, Dayspring Villa, near Sloans Lake, has made space for a group of LGBT seniors, team members, and their allies to gather together monthly. This elder-driven group, LGBT + Friends, has served as a safe forum for participants to discuss challenges they have overcome and the advocacy and work towards inclusivity that they would still like to accomplish. The group also includes older adults from neighboring Francis Heights, an independent living community, and participation from SAGE of the Rockies. In addition to its monthly forums, the group has hosted two community PRIDE BBQs.
Reducing Inequality in Senior Living for LGBT Older Adults
This January, the LGBT + Friends group gathered for a learning circle to talk about a big, important question: How can we reduce inequality in senior living communities for LGBT older adults? Participants are profoundly aware that the majority of LGBT older adults seeking senior living choose to go back into the closet, choosing not to share that they are LGBT out of fear that they will receive inequitable treatment. Residents shared ideas on what they thought an inclusive community for LGBT elders would look like.
Among their ideas and comments:

It would be OK to be myself
I would not be afraid of judgment
I would see inclusive marketing photos
I would see inclusive symbols around the community
I would know people respect ALL of my identities
I would be told by team members that they value inclusivity
I would not be judged
I would be welcomed
There would be open spaces for conversation


Colorado Health Foundation Grant
With this vision in mind, on behalf of the group, Dayspring Villa and Christian Living Communities (CLC) the operations owner, in partnership with the University of Colorado, applied for and was awarded a grant from The Colorado Health Foundation to address health inequities faced by LGBT older adults. The project, Were just as normal as everybody else, is rooted in this vision for inclusive assisted living communities.
The goal of the two-year project is to train and educate associates at six CLC-owned communities in Colorado to create a culture of equity inside assisted living communities. In year one, the focus will be on producing a video featuring stories from LGBT elders titled Caring for All: Opening Hearts and Minds. This video will be shared with all team members throughout the CLC organization.
During the second year of the project, team members at six CLC communities will receive specialized training to educate them about the unique needs of LGBT elders from SAGE, a national advocacy organization for LGBT older adults.
Through this training and education, our goal is for Dayspring Elders vision of inclusive senior living communities to be realized. The work aligns with CLCs focus on whole-person wellness and its commitment tocreating communities where aging is honored and celebrated. Eventually, this training may be shared with other senior living providers so that they can also focus on creating inclusive senior living communities for all LGBT older adults.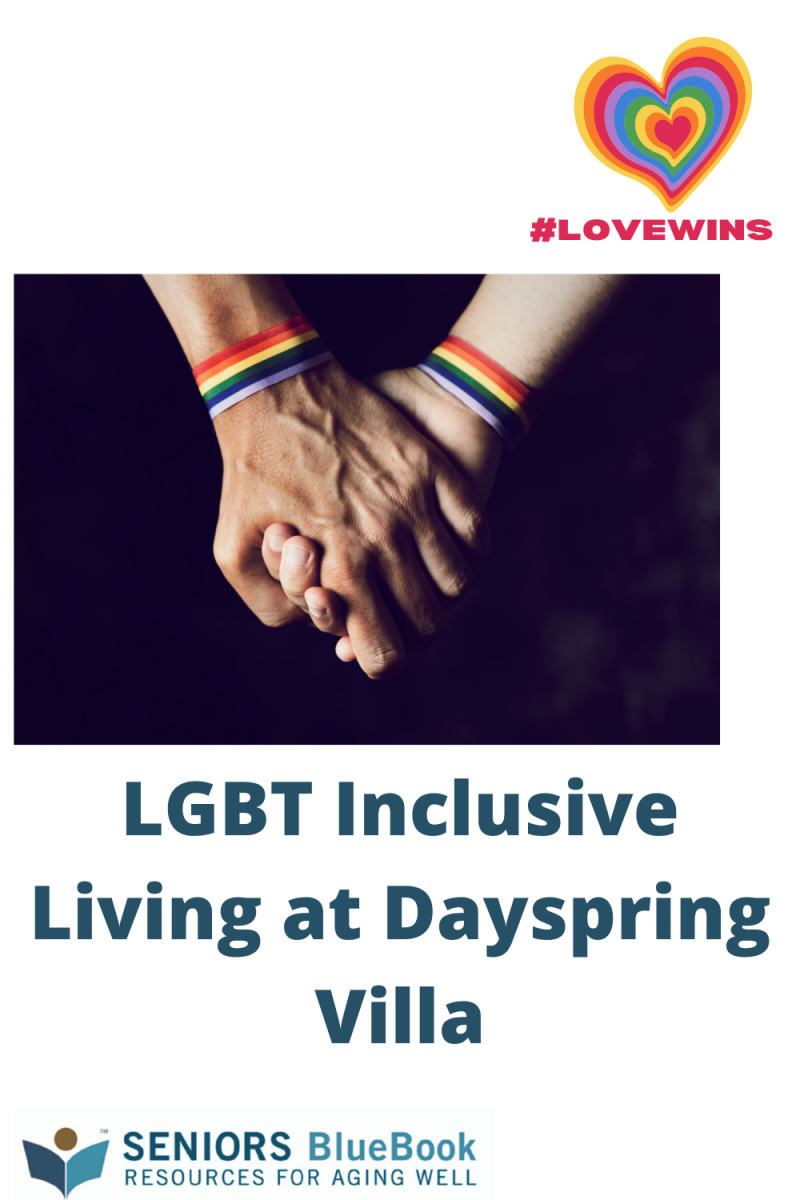 Other Articles You May Like