According to the National Alliance on Mental Illness (NAMI) DEPRESSION affects more than 6.5 million of the 35 million Americans aged 65 or older.
Getting older can be joyful and peaceful. However, there are times when serious medical issues occur. Often, one may notice they start getting forgetful and find themselves limited in activities they could do before. As an example post stroke depression is common. As we grow older we may experience illness or loss. All of these things contribute to worsening sadness and depression.
If left untreated, the depression may become severe and result in isolation. Sometimes, we may feel anxious and unwilling to take our prescribed medications. As the depression worsens it leads to feeling hopeless and may lead to having suicidal thoughts.
So it becomes important for seniors to be evaluated and treated for depression. Your primary care physician is a good start. If you live in an independent or assisted living facility or in your own home you can request an evaluation.
At Palm Point Behavioral Health Hospital we have developed the Mature Adult Program. This program is designed specifically for individuals over 65 years of age during a time they may be experiencing a mental health issue. The program is under the leadership of Dr. Vineet Mehta, a Board Certified Psychiatrist with over 30 years of experience. He and his team provide a healing environment to recover from depressive disorders. We use many modalities including group psychotherapy, medications and family meetings to effectively treat depression and other mental health disorders.
We accept most major insurances, including Medicare, Tricare, private insurance, self-pay, Medicaid managed care. Our counselors will help you negotiate the insurance process. Upon discharge, they will also help connect you to services in the community so you can resume a happy, healthy life after treatment has been completed.
Conveniently located off Rt. 1 in Titusville, we are just a short drive from Orlando.
Please call us. We are here to help 24 hours a day.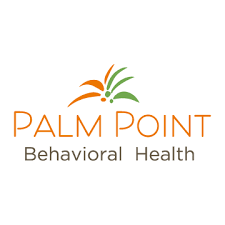 Other Articles You May Like