Moving a Loved One into an Assisted Living Community the Right time and The Move-in Process
In this article, we will detail the process of moving your loved one into an assisted living community. Well also address questions about when is the right time for your loved one to move into an assisted living or memory care community. If you are ready to transition your loved one into an assisted living community, youre probably wondering about the moving process. For more information about the process of moving your loved one into The Moments Memory Care, contact us today!

When is it time to move my loved one into memory care?



When should my Loved one with Dementia Transition to a Care Community ?
One of the questions we are asked most frequently is when is it time to move my loved one into memory care? It can be difficult to know the right time to place your loved one who is suffering from dementia into a memory care community. Oftentimes, families wait too long to place their loved one into a care facility because of their personal feelings of guilt.
While there are no real drawbacks to moving your loved one into memory care too soon, there are several drawbacks to waiting too long. The answer will vary from family to family. However, there area few signs that it might be time for memory care:
Mobility Issues
Oftentimes in the later stages of Alzheimers disease and other forms of dementia, people suffer from extremely limited mobility. This poses a critical safety hazard not just to the person, but also to their family and friends who are acting as their caregivers. For example, if a loved one with memory loss is being cared for by their spouse, they may not be able to help during an emergency. Necessary daily activities like bathing, eating, getting dressed, and going to the bathroom can all become unnecessarily dangerous without the proper assistance. However, at memory care communities, staff is available 24-hours a day to help your loved one perform these necessary tasks safely.
Medication Management
All medications are carefully managed in a memory care community like The Moments Memory Care. At home, the burden falls solely onyouas a care provider. Keeping up with your loved ones medications can be difficult, not to mention convincing them to take the right medication at the right time. In a memory care community, you wont have to worry if your loved one is taking their medication on top of all your other day-to-day-worries. An added benefit? The expertly trained staff at The Moments can recognize the signs sooner than you will if its time to change doses or medications.
Safety
One of the primary reasons many families ultimately decide it is time to place their loved one in a memory care community is safety. Relatives who are suffering from dementia have a tendency to wander away and get lost. No matter how careful you are, this can happen without the caregiver realizing. This can be a life-threatening situation for your loved one.

Memory care communities are designed to be as safe as possible for residents who are suffering from memory loss.Our community was designed specifically for patients suffering from memory loss. At The Moments Memory Care, our residents are safe to wander to their hearts content without risking their health or safety. Our exterior doors are monitored at all times and our staff is alerted any time a resident tries to exit. Our technology is the latest and greatest in memory care, so your mind will be at ease while your loved one is residing with us.
Routine
Anyone who has been diagnosed with dementia or memory loss can benefit from a routine. Routines are comforting and ease a persons anxiety. Oftentimes, it can be hard to offer a consistent routine at home, no matter how hard you try. At an assisted living community or memory care center, your loved ones days will be structured and they will feel comforted by the benefit of having a daily routine so they can know what to expect and when.
Caregiver Stress
Unfortunately, when a person is diagnosed with dementia, they arent the only ones to be affected. Whether you are in your 20s, 40s, or 60s, caring for a loved one with memory loss can be stressful and even take a toll on your health. Placing your loved one in a memory care community can benefit your loved ones health as well as yours. Be sure to monitor your own stress level and overall well-being as other key factors to consider when deciding if it is time to move your loved one into a memory care community.
Long-Distance Caregiving
Particularly for a loved one suffering with dementia or memory loss, it is difficult or impossible to care for them from afar. In an assisted living facility, caregivers are moments away at any given time to help your loved one with anything they need. This alleviates the stress of you being across town or across the country and not being able to keep an eye on your family member.
The Process of Moving into The Moments Memory Care
Weve experienced it ourselves moving a loved one out of their home into a long-term care community is an emotional and difficult process. Transitioning a loved one who is suffering from memory loss can be exponentially more difficult.

At The Moments, weve made this process as personal and effortless as possible by providingcomplimentary moving servicesby our very own The Moments Moving Team. We believe our residents and their families are our family so it is our priority to make this transition easy for your entire family.

The Moments Moving Team moves, cleans, packs, organizes, and transports all of the new residents belongings to their new home. We go the extra mile and help stage the interior design of their suite! Yes, suite we only offer suites at The Moments Memory Care, making your loved ones new home as roomy as possible.


Our design services include placing artwork and photographs on the walls and arranging furnitureexactlyas it appeared in the residents house


This is a unique service offered by The Moments Memory Care. Specifically, here is our approach:

Step 1: Moving Preparation
Before moving day even happens, our team will coordinate with your family to plan all the details of the move. We will make sure a plan is made with your family to help your loved ones emotional well-being for the big day.
Step 2: The Move
On moving day, our team will arrive at the residents current home to clean, organize, pack, and transport all of their belongings to their luxurious new suite at The Moments Memory Care. No one in your family will need to move a muscle!
Step 3: Welcome
While our team handles moving your loved ones belongings, your family is invited to sit down for a meal with your loved one at The Moments to ease the transition. This is your warm welcome to begin your loved ones stay at The Moments.

For more information about the moving process and The Moments Memory Care, dont hesitate to contact us today!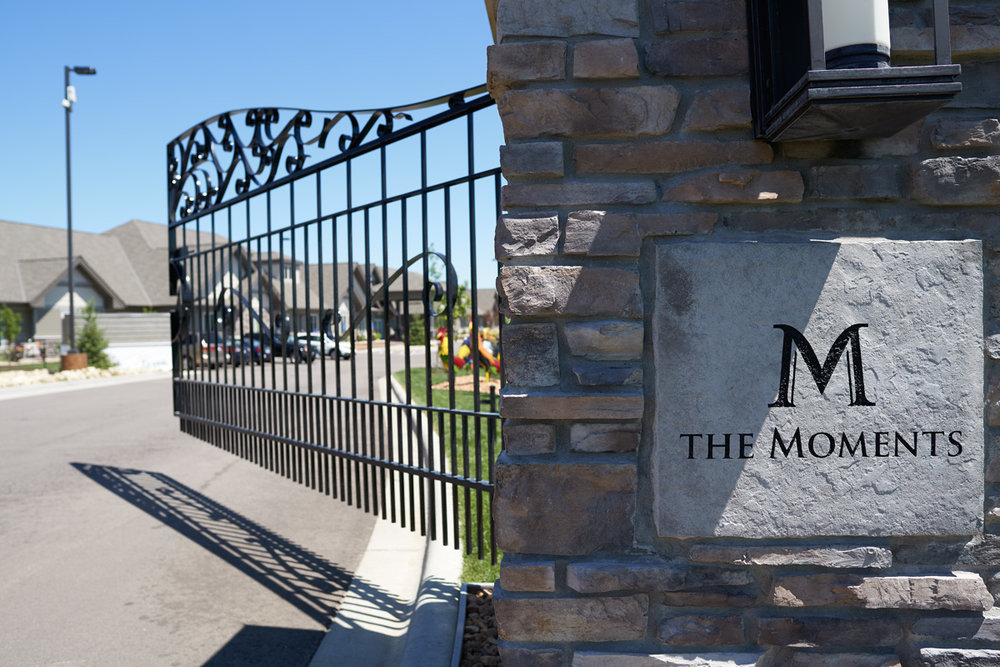 Other Articles You May Like