For more information on Sunways Senior Living, CLICK HERE.
More than one-third of people over 65 fall each year, and one fall makes you at risk for more falls. How can you create our own fall prevention plan to maximize independence in doing the things you enjoy each day? Great news! Heres 3 steps to get started in your home or senior living facility today.

#1: Makeover your environment
Most falls happen when we trip over something unexpectedly. Take inventory of your living space:

Remove throw rugs
Give everything on the floor a specific home or place within your home
Clean spills up right away to keep the floor dry
Get a shower chair and hand rail to improve safety in bathing
Instead of walking in the dark, turn on the lights
Grass, gravel, sand, curbs, and ramps are more unstable. Focus solely on staying upright safely instead of being distracted by multi-tasking on these surfaces.
Stairs require a lot of strength and endurance. Use a handrail. If you haven't been on stairs for a while, recruit a helper with good balance to walk with you as you get used to them.

#2: Exercise
Everything from leg strength to head movement without getting dizzy can be improved with specific exercise. Regular exercise, even 5 minutes per day, can add up to make a difference at any decade within almost any circumstance. Examples include:

Tai Chi
Chair yoga
Balance-specific exercise classes or home exercises
If you are more active in hobbies like weight lifting, tennis, or water aerobics, continue to participate within your safety level

#3: Doctor Communication: Build your team
Doctors don't know what you are experiencing until you share your concerns with them. Your eyes, ears, brain, muscles, and breathing all contribute to your balance. Here are a few tips to build a great relationship with your doctors so they can help you:

Go to your regularly scheduled eye doctor appointments. Vision is 1/3 of your balance; your eye doctor is the one that helps adjust your vision prescriptions.
Talk to your doctor about any medications you take. If something doesn't feel right (i.e. dizziness, shortness of breath, blue hands, limited endurance) when adjusting medications, ask your doctor or pharmacist for help.
See a Physical Therapist to get an individualized balance plan. Balance can be improved. Physical Therapists are doctors that can collaborate with you on what kinds of balance training are right for you.

The next level

View sample fall prevention exercises from the Clinical Excellence Commission. Only try exercises that you know are safe for you. If you are unsure, your physical therapist can help you create an individual program within your safety level.


Want to really dive into the research and recommendations? Read the CDCs Compendium of Effective Fall Interventions.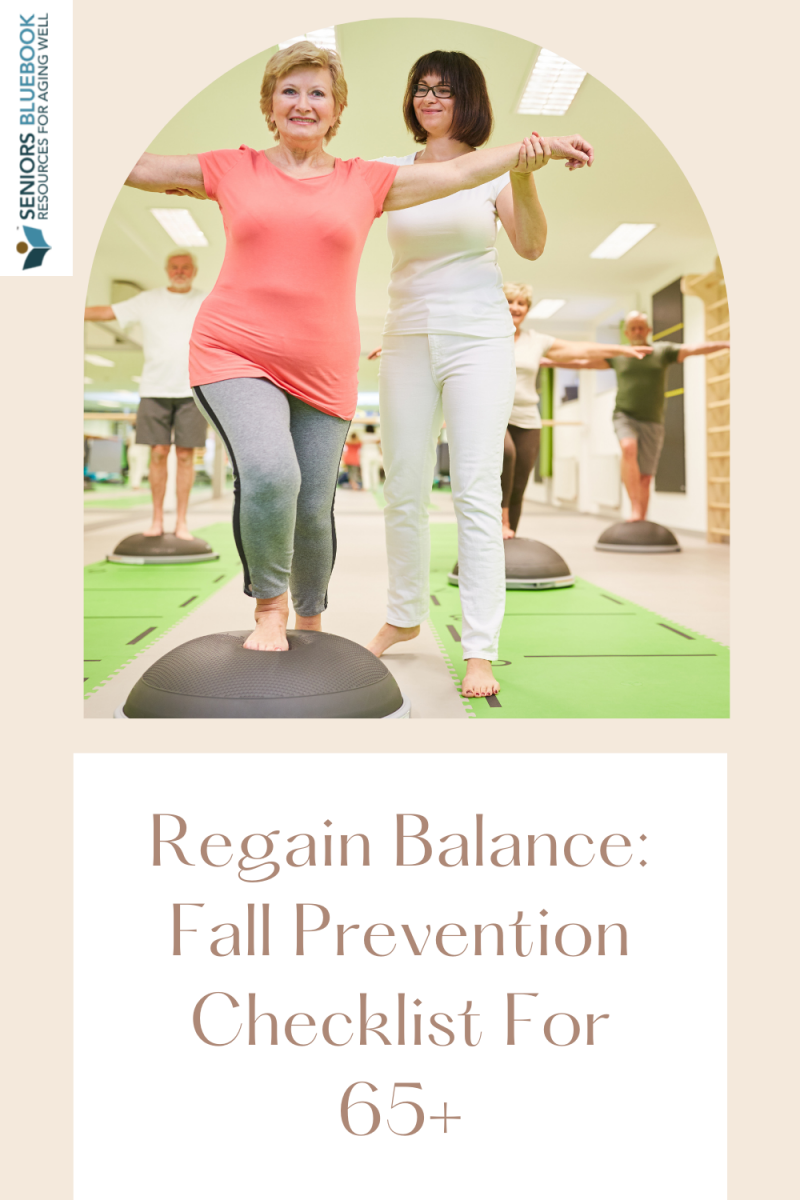 Other Articles You May Like