Seniors Blue Book interviews Dr. Nancy Oppenheimer-Marks with Home Instead for a Senior Care Spotlight.
Dr. Nancy Oppenheimer-Marks - Owner, Home Instead

As an associate professor at the University of Texas Southwestern Medical School, Dr. Nancy Oppenheimer-Marks was conducting research in rheumatic disease in the Department of Internal Medicine when she chose a new career path.

"Following the death of my parents and after serious consideration, I decided to make it my priority to help provide quality care and compassion to our senior population", said Nancy. She found that the mission of Home Instead Senior Care was much like her own and opened the Dallas franchise in 1999.

"The rewards are immeasurable",she said. "I get personal pleasure from helping clients and their families, and from employing great people."


Learn more about Home Instead.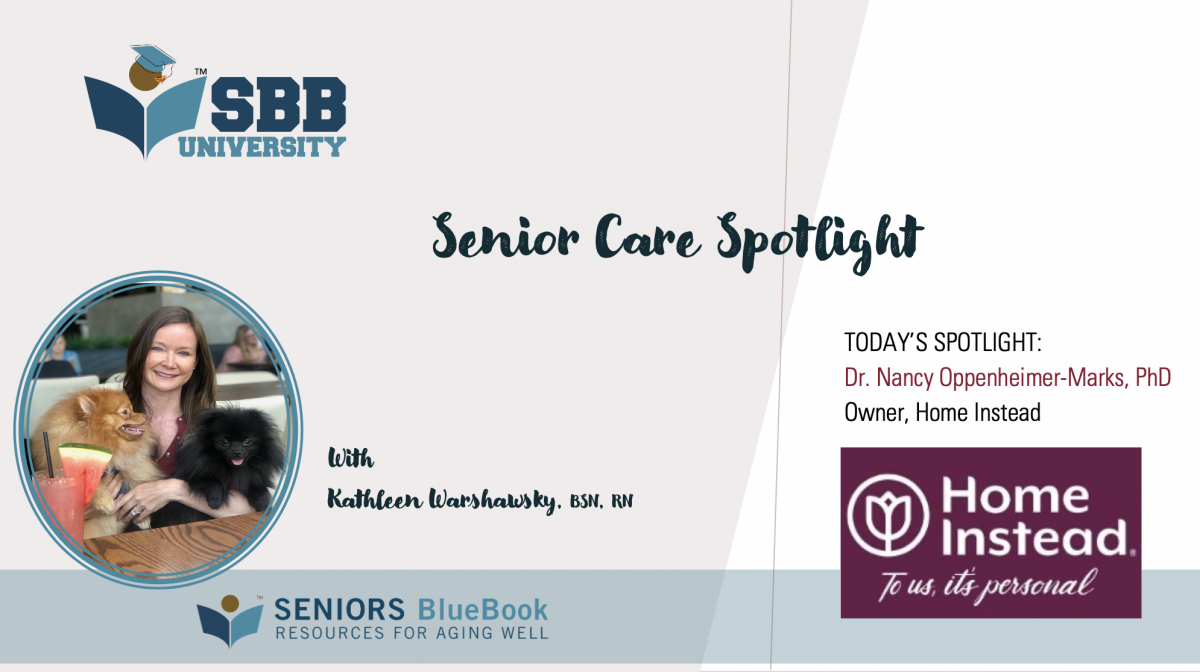 Other Articles You May Like