Student of life. Now a teacher.
Your story is one of a kind. Your wit and wisdom, cultivated and inscribed on every page of your life, is your gift to the world, and it calls out to be shared with family and friends.
Telling your story can be done in many ways: Discussions at dinner, oral-history interviews, video recordings, conversations in person and over the phone, hand-written letters, emails, even sitting down to write a full-length autobiography with editor, agent, and all.
But where to begin?
Start with just six simple words. Yes, six. For years, the Six Word Memoir project, popularized by Larry Smith, editor of SMITH Magazine online, has inspired succinct storytelling by people of all ages, from grandparents to grade-schoolers. The assignment: Summarize your life experiences, hopes, dreams, and insights into sets of six words that encapsulate your essence. Create a collection of mini-memoirs that will enrich and entertain loved ones and future generations.
Those who accept the challenge find that it accelerates their autobiographical ability. Writing with this word limit is paradoxically freeing, letting you access your clever and creative self. Here are examples from individuals across the country, all inspired by the Six Word Memoir project:
A fully complete work in progress.
I painted my dreams in watercolor.
Practiced, practiced, practiced reached Carnegie Hall!
Laughed my way through almost everything.
Inadvertently created most storms Ive weathered.
Life has rain. Life has rainbows.
Got dressed, went to the dance!
My soul is wrapped around everything.
Smiled sweetly, then ignored unsolicited advice.
Still lake. Still sky. Still thinking.
Collected/inspired by sixwordmemoirs.com

Heres hoping that, by starting with six simple words, your story and your legacy will ultimately be a tale like that of this optimistic author:
Outlook, attitude, hopes all systems go!
Editors Note: This article was submitted by Justine Heller, Director of Sales & Marketing with Anthology of McCandless. She can be reached at 412-336-8371 or at
info-mccandless@anthologyseniorliving.com.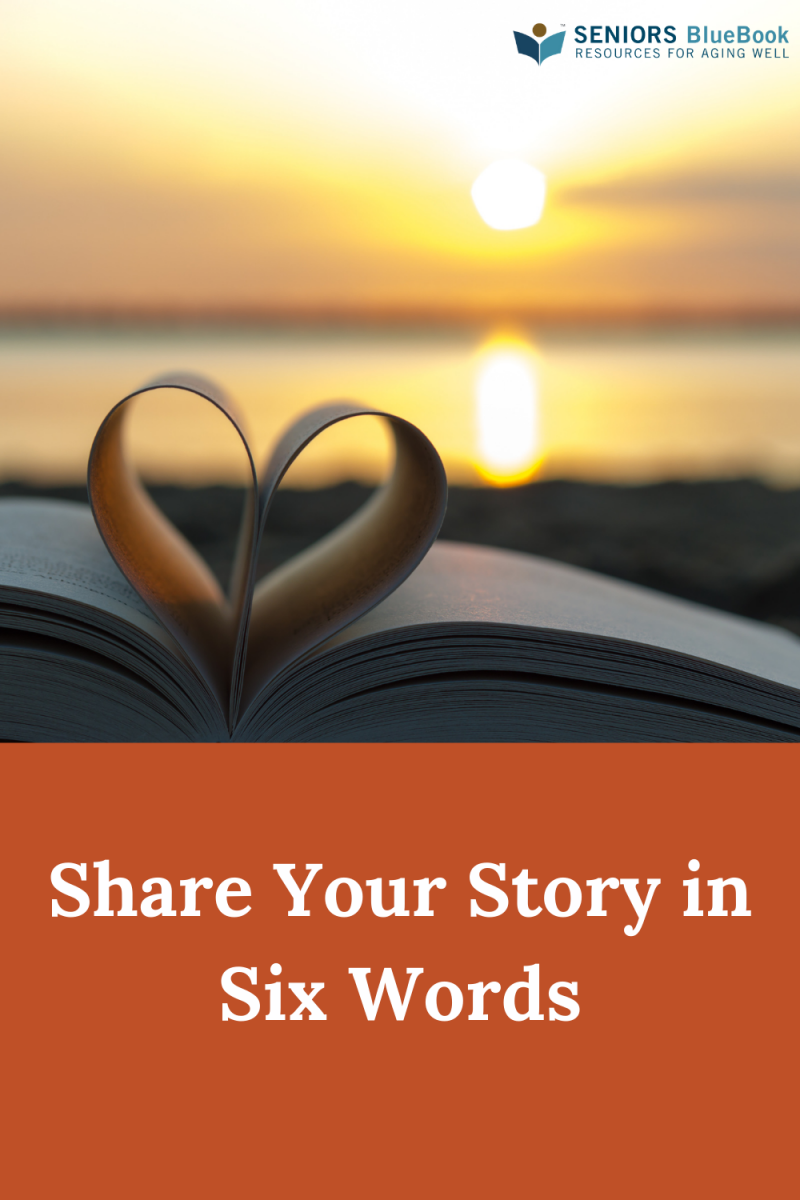 Other Articles You May Like