Lisa Graham is Agemarks Director of Human Resources. A member of the Agemark family since 2013, Lisa focuses on hiring and developing an engaged workforce a key to providing top-notch care for seniors. She is in a unique position as both an employee of a senior living company and an adult child of a father who lives with Alzheimers Disease and resides at CountryHouse, an Agemark memory care community.
I remember getting a call from my mom. She was crying and did not know where Dad was. He had left the house in the middle of the night. We found him, but it was terrifying. Even more so because my dad had been diagnosed with Alzheimers Disease. My mom worked hard as his caregiver but was having a difficult time keeping dad safe. So, in August of 2016, we made the difficult decision to move him to memory care at CountryHouse in Omaha.

Luckily, he settled in very quickly at his new home. I am so grateful to have an amazing community and wonderful, loving care for my dad as we walk the path of this horrible disease. Here are some of the reasons Im grateful for memory care.
Caregiving is tough
My mom was his caretaker, but she hadn't been sharing how difficult it was with us. She had been battling terminal cancer and could barely take care of herself, but she insisted on caring for dad as well. The worry and stress took an extra toll on her health. My brother and I had no idea it was affecting her so much because she hid it from us. I know many caregivers suffer from guilt and stress when taking care of someone with Alzheimers and my family was no exception. Moving his daily care off our plate helped our family focus on our own health. My brother and I were relieved and so was my mom.
He's happy and busy
With two kids and a full-time job, I knew there was no way I could keep Dad happy and occupied, and truly give him the care he deserved. The team at CountryHouse is so good at keeping him busy with fun, meaningful activities but only if he chooses to. Sometimes he can be a bit stubborn! His caregivers are so patient, kind and encouraging.
He's safe
Dads community is secure, with locked doors to ensure safety. But with long hallways, multiple common areas and a large outdoor space, theres plenty of room for him to walk and wander. Gone are the days of us worrying about him leaving home and getting lost.
He has people to monitor his health each day
About a year ago, dad contracted a UTI and pneumonia two things that seniors are particularly susceptible to. The staff identified these problems right away and got him to the hospital for treatment. He ended up needing rehab to recover. His experience in rehab was not positive. He would no longer talk and he wouldnt eat. The rehab suggested we move him to skilled nursing. Instead, my brother and I chose to move him back to his home CountryHouse. He was designated as being on hospice, which can mean someone is near the end of life. However, in just 4 weeks he was walking on his own again! I am so grateful for the expert care he has in place and how quickly they helped him recover.
Im even more relieved my dad is in a safe environment during the coronavirus crisis. Now more than ever, we know that he is ok and has great care. Because visitor limitations are in effect and we cannot see him in person, its a relief to know he is loved by all who work there and that he feels right at home. Seeing photos and videos sent by staff members ensures us that hes happy and healthy, and relieves some of the guilt we feel by not being able to be there by his side.

My dad no longer likes to even leave CountryHouse its very much his home and his comfortable place. Although it was a very difficult decision to move him at the time, looking back, we are 100% positive it was the right one for our family.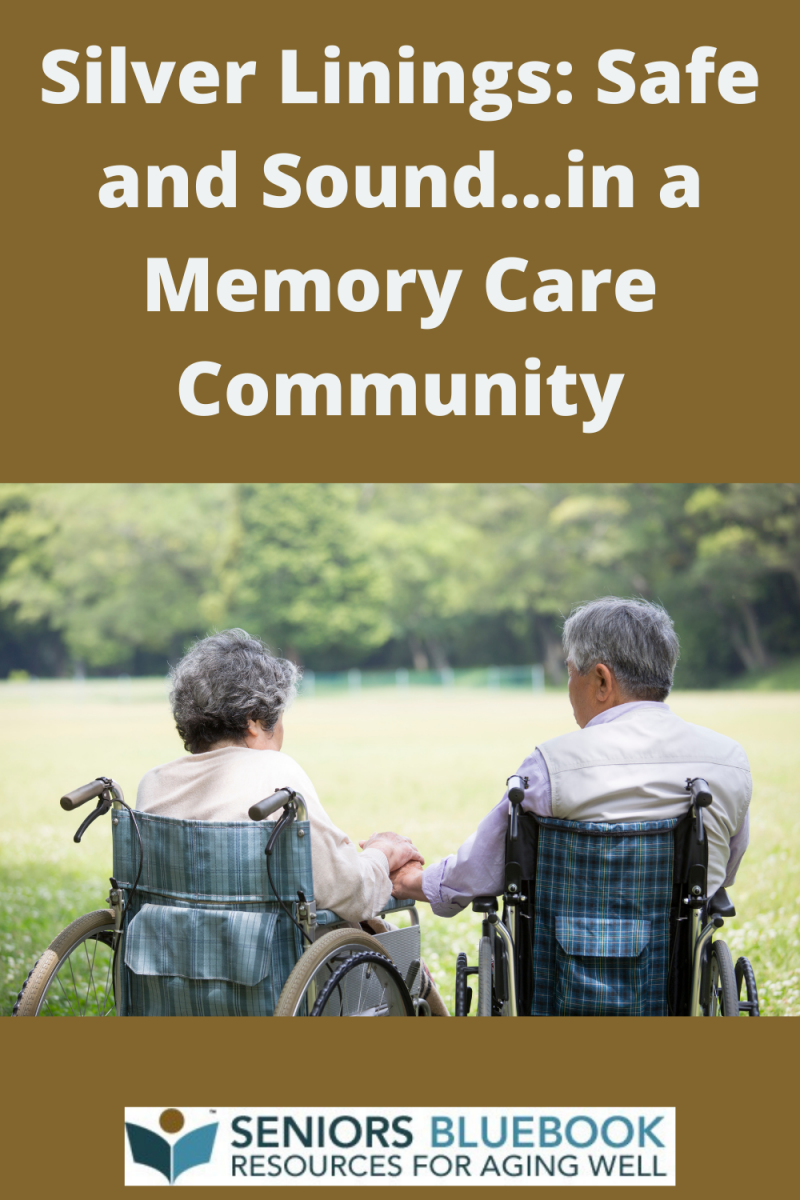 Other Articles You May Like