Written byDr. Gerdie Jean-Smith,Board Certified and Fellowship Trained Geriatrician, and co-founder of ReDefine Life. For more information and online Telemedicine evaluation of dementia please CLICK HERE!

The short answer is there are nosuresigns that youre getting dementia because dementia is not just about memory loss. But there are warning signs that might prompt you to make a trip to the doctor for further evaluation. The great news is if youre reading this article and concerned that you might be getting dementia, you probably are not, because most patients with dementia do not notice the symptoms. In fact, it is usually a concerned family member or friend that notices the decline and brings it to the attention of the healthcare practitioner.

Dementia is a complicated disorder that requires thorough history and evaluation by a medical practitioner as there are many diseases that can mimic the symptoms of dementia. Therefore, these diseases must be ruled out first before the diagnosis of dementia can be made. Even some doctors may find it difficult to make this diagnosis and may require a referral to a specialist for diagnosis and treatment of dementia. Some specialists include Geriatricians, Neurologist, and Neuropsychologist.

In short, dementia is a disorder characterized by a decline in cognition involving one or more cognitive domains. The cognitive domains are learning and memory, language, executive function, complex attention, perceptual-motor, and social cognition. The caveat is that these deficits must be a decline from the previous level of function and must be severe enough to interfere with daily function and independence.

Dementia is a general term that includes different types such as Alzheimers disease, Vascular dementia, Parkinsons dementia, and Lewy Body dementia. Alzheimers and Vascular dementia are the most well-known and make up the majority of dementia cases.

With normal aging, there is mild changes in memory as in the speed of processing information, and the ability to learn and acquire new information. But these changes are stable and do not progressively get worse. However, forgetfulness is never a normal part of aging.

Warning signs to look out for:

Difficulty remembering important events or appointments, forgetting recipes they always cooked from memory.
Difficulty handling complex tasks such as paying bills balancing the checkbook, managing finances
Difficulty coping with unexpected events or changes in routine
Difficulty driving or getting lost in familiar places, i.e. getting on the off-ramp of the highway
Word finding
Unexplained changes in behavior, or attention. Its very unlikely and aging adult would have a new diagnosis of attention deficit disorder (ADD)


Having these warning signs above does not necessarily mean that you are getting dementia. You can be diagnosed with something called Mild Cognitive Impairment (MCI). To understand this better, think of dementia like a spectrum, mild cognitive impairment would be in the middle between normal cognition and dementia.

If diagnosed with mild cognitive impairment there are three outcomes. First mild cognitive impairment could be reversed if the underlying cause is diagnosed and treated, second you can stay at mild cognitive impairment, your disease does not progress and your symptoms do not worsen, third you can progress to dementia if the symptoms worsen and start to interfere with activities of daily living.

Some reversible causes of Mild Cognitive Impairment and disease that can mimic dementia are:

Depression
Delirium (sudden decreased level of consciousness making it difficult to concentrate and pay attention) caused by:

Infections-Urinary Tract infections, Syphilis, Human immunodeficiency virus (HIV), Pneumonia


Thyroid Disease


If you or a loved one are experiencing any of these symptoms, then it is important to visit your doctor for further evaluation. However, there are some medical conditions that can mimic signs and symptoms of dementia and can often be misdiagnosed as dementia. Therefore, referral to a specialist such as a Geriatrician, Neurologist, or Neuropsychologist may be necessary for proper identification of truedementia.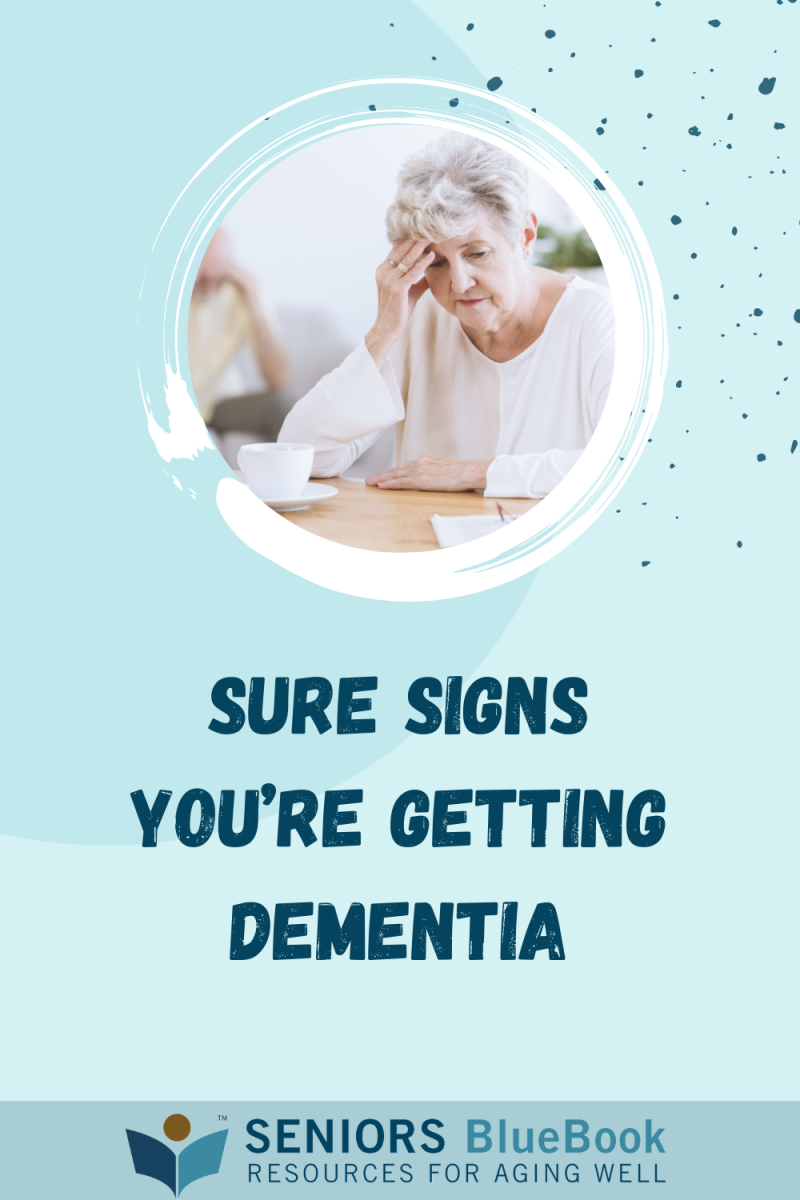 Other Articles You May Like