For more information on The Palms of Fort Myers, Click Here.
Many of us, regardless of age, have the same New Years resolution every year: to be more active. Though often referring to physical activity, being active isn't just about exercise. An active lifestyle may also include activities like volunteering, painting or even meeting up regularly with friends for happy hour.
Everyone can benefit from an active lifestyle. For older adults, though, active senior living can do wonders for each of the five dimensions of wellness physical, intellectual ,social, emotional and spiritual key to a healthy and well-rounded life. For example, studies show that seniors over age 74 experience the largest relative gains in survival and healthy life from physical activity. But those activities that focus on the other dimensions of wellness can be just as beneficial.
Here are four of the most life-changing benefits of active senior living.

Increased life expectancy
The guidelines issued by the U.S. Department of Health and Human Services recommend that older adults engage in at least 150 min of moderate-intensity, or 75 min of vigorous, aerobic physical activity per week. Because studies show an overall lower risk of mortality and a significant decrease in functional abilities of adults who are physically active (versus those who are sedentary), every effort should be made for seniors to get moving.
Active senior living activities that might be suitable include, taking walks as tolerated, chair exercises, slow stretching and flexibility exercises. Or, consider outdoor hobbies such as gardening, fishing or birdwatching.
Mental acuity
Even if you are limited in your mobility, staying active with puzzles, card games, crafting, knitting, writing, reading and music can make your golden years some of the best.
Alzheimer's experts have found a connection between lifelong readers and dementia. Those who show a lifelong practice of reading and writing experienced 14% less decline in their mental capacity at the end of their lives versus those who did not engage in such activities. Even if you don't start sharpening your brain until late, however, doing brain exercises can help build brain cells and preserve the precious connections between them. Incorporating mental exercises into an active senior living routine is not only a maintenance task; it can improve function at the cellular level.
Loving community
That brings us to one of the best parts of growing older: friendships. With 70 to 80 years of connections, it can be hard to see how anyone in their old age could be lonely. The truth is that it can take a bit of work to nurture those relationships, especially if we move or change activities in those later years. Finding an active senior living community that puts people first is a crucial first step in ensuring you never have to be alone.
Whether you join a club, show up for an activity that attracts curious and congenial participants, or seek out new faces at a place of worship, the act of extending a handshake wont go unrewarded. Social activities are among the most valued in the senior years, as these can sustain through even the most challenging obstacles of aging.
Peace of mind
Finally, being at peace is something we all want to say we achieved in life. There's no better time to find spiritual fulfillment than as an older adult. Whether you choose to worship, pray, meditate, or simply reflect on the deep philosophical connections we have with the world around us, the benefits include a deeper sense of purpose at a time that can be difficult for some seniors.
Lifestyle360: Five Stars Innovative Approach to Active Senior Living
We all could use a little help with our New Years resolutions, especially when its to be more active. At Five Star, its our passion to help our residents enjoy a healthy, fulfilled life guided by the five dimensions of wellness. Thats the vision behind our award-winningLifestyle360active senior living program that offers enriching activities every day like tai chi, book clubs, jewelry making, cultural excursions, religious services and so much more.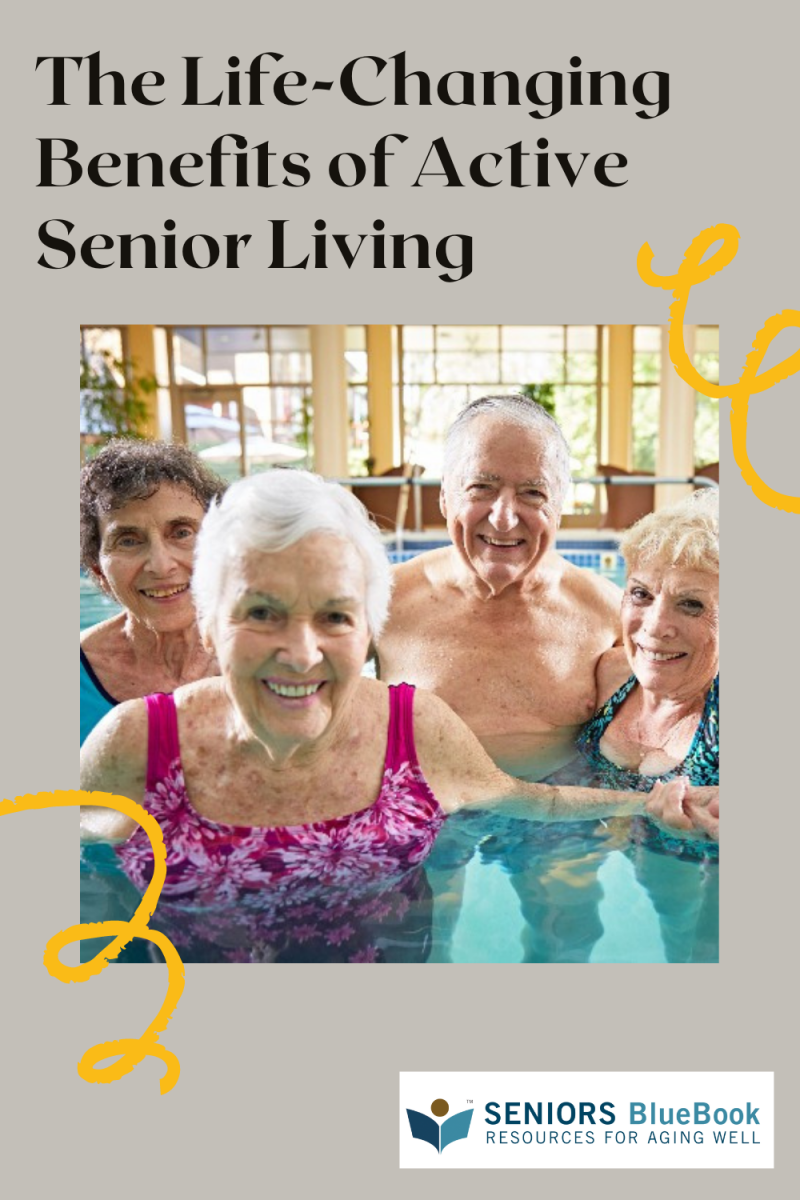 Other Articles You May Like