Written By: Joshua Walls
Submitted By: Inspired Living, For more information CLICK BELOW on the location nearest you!
Hidden Lakes (Bradenton)
Lakewood Ranch
Sarasota

The Centers for Disease Control (CDC) reports that 54.4 million adults in the United States suffer from arthritis. If you are one of those people, you know how living with arthritis can make even the simplest tasks difficult. Opening a jar, buttoning a shirt or walking downstairs can become challenging when joint pain and stiffness slow you down. Fortunately, there are actions you can take to minimize the effects of arthritis.
Keep Moving
You may not feel like moving around when you are experiencing joint pain and stiffness but moving may actually help keep your arthritis from getting worse. Harvard Medical recommends those with arthritis take small stretch breaks throughout the day. Ask your doctor to recommend appropriate exercises. You may be surprised at how even small amounts of exercise can be beneficial. For example, if you have arthritis in your hands, simple hand stretches, like touching each fingertip to your thumb, can be helpful.
Perfect Your Morning Routine
If you wake up feeling stiffness in your joints, the Arthritis Foundation recommends prepping the night before to make morning tasks easier. Layout your clothing, pre-pack belongings you will need for the day and have meals prepared if possible. Taking a nice extra-warm shower is one of the best ways to treat pain and stiffness from arthritis, as the heat can loosen inflammatory chemicals in your joints. Stretching joints that tightened during the night is a good idea too, so spend take a few minutes before getting out of bed, doing gentle stretching exercises. Listen to your body though if it hurts, stop. A physical therapist can teach you the best exercises for your body, and show you how to do them properly. For dressing, since fastening buttons may be an issue, consider purchasing a buttonhook, or clothing with magnetic buttons. When putting on shoes, a long-handled shoehorn may be helpful.
Practice Self Care
You may have to acknowledge some limitations, but by taking good care of yourself, you can enjoy a very full and rich life, despite your arthritis. The Mayo Clinic suggests identifying your strongest joints and muscles and avoiding using your inflamed joints if possible. So, for example, if arthritis in your hands is flaring up, carry items using a purse, satchel, or backpack over your shoulder to avoid aggravating the joints in your hands. Also, schedule regular exercise into your days. Yoga, Tai Chi, and dance are excellent for improving posture, enhancing flexibility, and reducing joint pain.
Modify Your Diet
Some foods aggravate the pain and inflammation caused by arthritis. Its best to steer clear of refined carbohydrates, such as white bread and pastries, as well as fried foods, soda and other sugar-sweetened beverages, red meat, and processed meats like hot dogs and sausage. A diet that is full of fruits, vegetables and lean proteins can help you feel your best and stay healthy. Also, consider adding fatty fish like salmon to your diet. Nuts and healthy oils such as extra-virgin olive oil, may be especially beneficial. The Mediterranean Diet includes many of these foods. Eating in moderation, and limiting salt also helps to decrease inflammation, and being at a healthy weight decreases stress on your joints. Lastly, try adding turmeric when cooking. Turmeric has proven anti-inflammatory properties.
Adapt Your Home & Routine
Simple tricks, like adding padded grips to utensils and pots can be life-changing. Vive.com and SpecialSupplies.com are just two of many online suppliers of adaptive tools. Touch lamps and levered door handles also helpful, as are electric can openers, lighter cookware, and precut produce. Other home safety modifications to consider include grab rails and level access to the shower. If you struggle with stairs, rearrange your living space so that you only use the ground floor.
Living with arthritis can be challenging and carrying out everyday tasks may become difficult. However, support is available and there are many things you can do to help you to live a fulfilling life. At Inspired Living and Superior Residences, we provide a safe and supportive environment, with a variety of living options, including Independent Living, Assisted Living, Memory Care, and Respite Care. If you or someone you love is dealing with progressive arthritis, we offer a home with 24/7 care, making life enjoyable and stress-free. To receive more information or schedule an appointment for a tour, contact a community near you.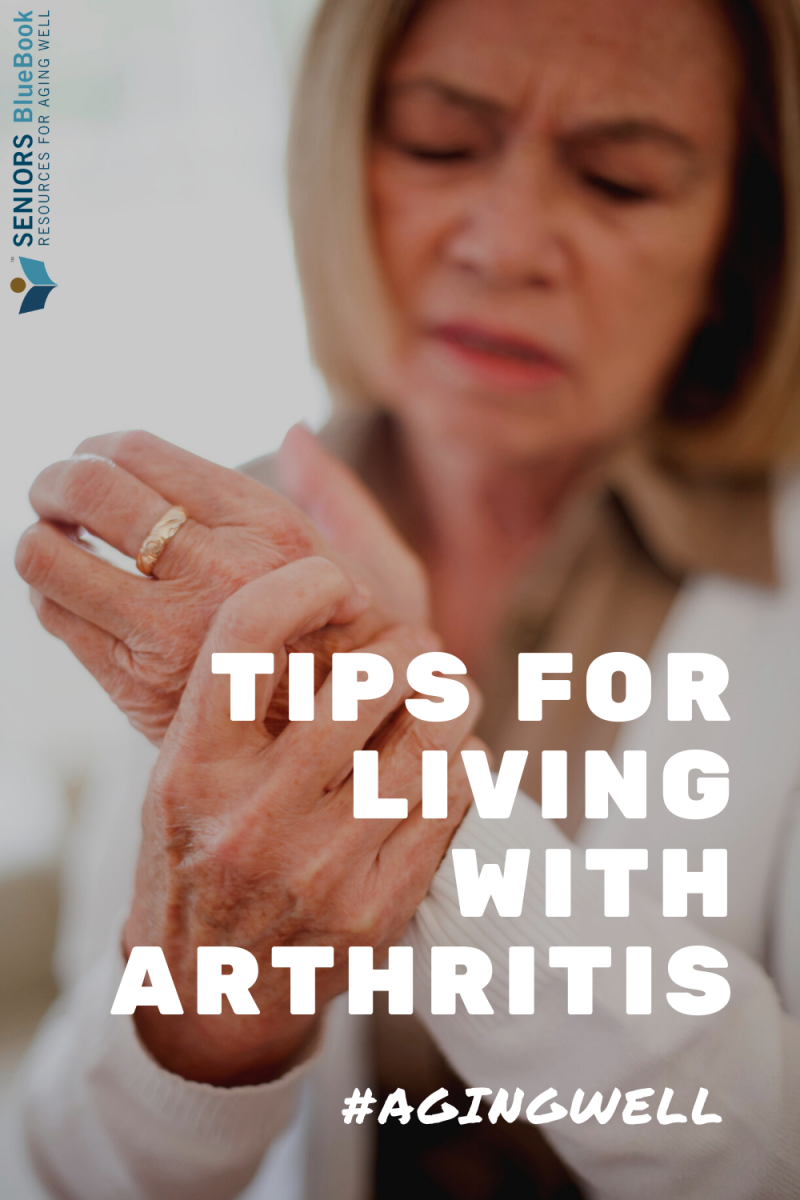 Other Articles You May Like