For more information on the author, Whitsyms In-Home Care, CLICK HERE!
Receiving a diagnosis for a serious health condition changes life in an instant both for the person diagnosed and for those who love them. And with 80% of people over the age of 65 currently living with at least one chronic disease (and 68% with two or more), its important for all of us to educate ourselves on how to effectively manage chronic health conditions in older adults.
As your top resource for Florida aging care needs, American, Advocate and Whitsyms In-Home Care has compiled some helpful information about the most common chronic diseases in seniors along with tips to help:
Hypertension
Hypertension (or high blood pressure) can lead to a heart attack, stroke, or other serious health condition. To keep blood pressure levels in check:

Follow a healthy diet, including limiting salt and alcohol
Lose weight, if needed and with the help of a registered dietitian
Exercise each day, incorporating aerobic, strengthening, flexibility and stretching activities
Take daily blood pressure readings
Minimize stress

Arthritis
Arthritis affects one in three seniors, most commonly women. Symptoms can be eased through:

Ensuring the legs, back, and arms are always supported
Maintaining a healthy weight; even losing just one pound will take four pounds of pressure off your knees
Quitting (or never starting) smoking

Coronary Heart Disease
Coronary heart disease occurs when plaque builds up in the arteries leading to the heart, which can cause a heart attack, blood clots, and other complications. Try:

Maintaining a diet free from trans and saturated fats, while limiting salt and sugar
Getting sufficient sleep each night at least seven hours
Cardio exercises
Quitting (or never starting) smoking
Minimizing stress



Dementia

Alzheimer's disease and other types of dementia and the ensuing memory loss and cognitive decline are not a normal part of aging and can be extremely difficult to manage. To ease the effect of symptoms:

Ensure plenty of physical activity as well as mental stimulation
Stick to a routine that includes healthy meals at regular intervals and sufficient hydration, and at least seven hours of deep sleep each night
Engage in meaningful, enjoyable pastimes daily

Depression
Depression in seniors is both common and treatable. If red flags of depression such as pessimism and ongoing feelings of sadness, fatigue, loss of interest in socializing or engaging in previously enjoyed activities, appetite changes, or problems with decision-making are noted, contact the doctor for help. Additionally, ensure:

Plenty of exercise to release endorphins and boost self-confidence
Socialization opportunities such as taking a class, volunteering, meeting a neighbor for coffee each morning, etc.
A healthy diet that limits highly processed foods, sugar, alcohol, and caffeine
Stress-relieving activities, such as journaling, prayer, or meditation

At American, Advocate, and Whitsyms In-Home Care, our referred care providers are here to help seniors achieve a positive outcome in managing chronic health conditions. We can plan and prepare healthy meals, provide friendly companionship to boost socialization, engage in enjoyable activities and exercise programs, and much more. We also offer respite care services to help family caregivers alleviate stress for themselves and take necessary breaks from care to tend to their own needs.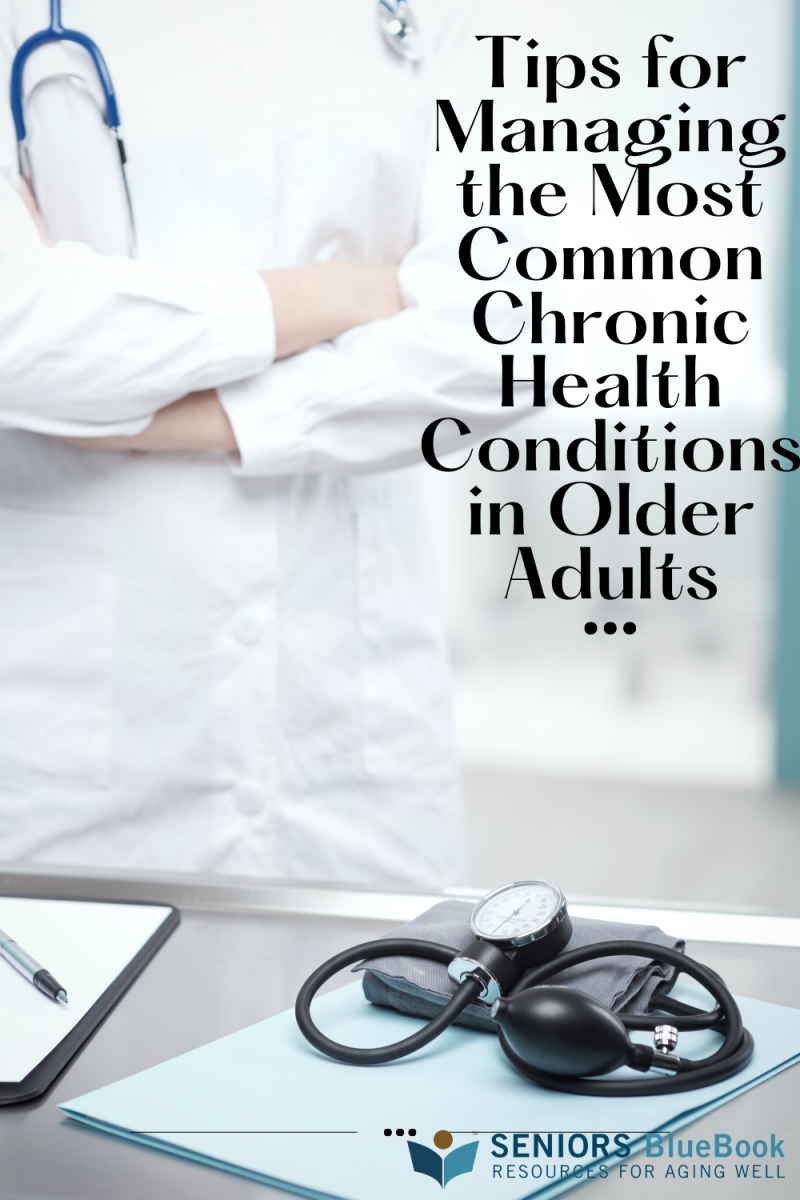 Other Articles You May Like