Today there are more options than ever for residential housing geared toward supporting people in their later years. Making sense of the options requires first determining how much assistance will be needed on a daily basis, as well as the kind of support needed. From there, its a matter of matching up the type of community with those needs. Then, weighing costs, location, and fit can help narrow the options to the perfect one for you or your loved one.
Determining the level of support needed
A good first step is to make an honest assessment of the amount of assistance needed to perform routine daily activities, or ADLs:

Personal hygiene bathing and showering
Dressing choosing what to wear and being able to dress and undress
Eating feeding oneself, not cooking
Maintaining continence being able to use a restroom, including getting on and off the toilet
Transferring/mobility being able to get out of bed and chairs and walk from one location to another

For each ADL, people can vary from needing a little support to full dependency, meaning a care partner is required to do the task for them.
After assessing the amount of support needed, youll need to determine which type of community will meet those needs.
Independent Living
If someone can perform activities of daily living on their own, without help, an independent living situation may be the best option. Residents can be part of the social fabric of a vibrant community while maintaining an independent lifestyle and saving on costs.
Assisted Living
Assisted living communities will provide non-medical help and some assistance with activities of daily living while encouraging residents to live as independently as possible. Apartment-style living is common in assisted living communities and residents are generally able to get around on their own. Costs for assisted living typically fall between those of independent living residences and facilities that offer skilled nursing. Wheelchair-bound seniors and those who need help with ongoing medical issues may need to consider a skilled nursing community.
Skilled Nursing
Those needing higher levels of care will find skilled nursing communities are better equipped to handle their needs. In addition to assisting with activities of daily living, skilled nursing communities provide around-the-clock support for people who need daily medical care for chronic illnesses. They handle complex medical care and supervision, including:

wound care
injections
IV therapy
monitoring
physical, occupational, and speech therapies

Stays in skilled nursing communities could be short-term or long-term depending on needs. For example, short-term rehabilitation is common after an injury. During short-term rehab, treatment sessions like physical therapy are employed to achieve the goal of getting the body back in working order.
Considering Costs
Skilled nursing communities are typically the most expensive of the options discussed as they provide medically intensive care. In assisted living, costs vary by floor plan and according to what services and amenities are included. A variety of monetary sources should be considered as ways to pay for care. Private financing options include long-term care or life insurance policies, reverse mortgages, annuities and trusts.
Government aid may be available in some circumstances when qualifications are met. Options to consider include Medicare, Managed Care, Medicaid, and PACE. Visit our FAQ page for more information on financing options.
Finding the right fit
An old real estate adage states the three most important things a property should have are location, location, and location. When searching for a community, keep in mind that a good location might mean different things for different people. Does the community offer proximity to family and friends, doctors, parks and community spaces, shopping and restaurants?
The best communities offer a range of options that cover changing needs. Is the community designed to offer a continuum of care? Could a resident transition from independent living to assisted living to skilled nursing over time? If so, this would alleviate concerns about future needs. The best community doesnt just meet basic needs, it provides a caring atmosphere where one feels at home. Schedule a virtual tour and be sure to do a gut check. Does it feel like just a place to hang a hat or does it embrace the art of fine living at any age? Ensuring a good fit will save the cost and stress of another move.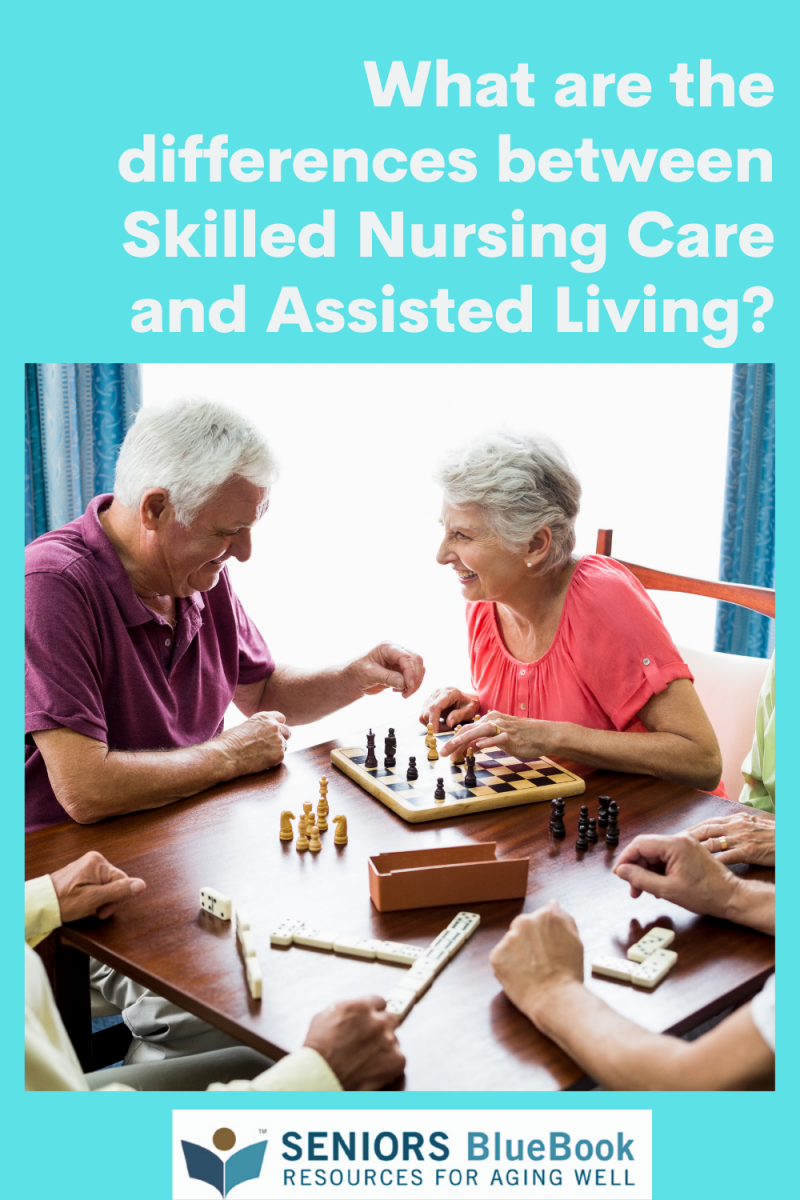 Other Articles You May Like