For more information on the author, HomeWell Care Services, CLICK HERE!

Are you a family caregiver who doesn't have time to take a break? You should explore respite care before the need becomes more urgent.
Working a full-time job, managing children, and caring for an older or disabled loved one doesn't leave much time for you. Its easy to burn out or neglect your own wellbeing without noticing, which in turn makes it harder to look after everyone else. The good news is that help is often closer than you think.
What is respite care?
Respite care is a short-term break for caregivers, provided by a local in-home care agency, an adult day center, or a healthcare facility. They'll take over responsibility for your loved one, while you take a break to rest up or do things you need to do. Respite care is typically flexible. You can book a few hours a day, or several days at a time, often at short notice.
The goal is for you to recharge, or take care of your other needs, to be an even better caregiver when you return. Your loved one can benefit from a change in routine, and the variety of having someone else involved in their care.
When should I consider respite care?
Be proactive and research your options now. Its better to recharge early and regularly than to wait until you feel burned out.
Even when things are going well, a sudden scheduling conflict, illness or work trip can derail your family's caregiving arrangements at short notice. By talking to your local care providers early, you'll be prepared when these situations arise.
What if I don't feel okay going outside my family for help?
One of the biggest barriers to finding help is the worry that no one else can provide the level of support, care, and love that you do. Try reframing it this way: you're not replacing yourself; you're finding the best short-term alternative.
Also, taking a break makes you a better caregiver. Taking care of yourself, or reconnecting with friends, gives you the recharge you need to provide better support and care in the long-term. Its essential for your wellbeing, and for the person you're caring for.
How will my loved one feel about respite care?
For many care recipients, the idea of a professional caregiver feels like a loss of choice: another person to restrict their options and tell them what to do. To help put your loved ones mind at ease, involve them early in the decision, starting with a family home care consultation focused on their concerns and goals. Your loved one may discover unexpected benefits to look forward to.
For example, they may want to be more involved with daily activities like checking the mail, walking the dog or preparing food. Many family caregivers, pressed for time, simply take care of these tasks for their loved ones. An agency caregiver has time to walk to the mailbox with them, help them fold laundry, or operate the oven and measure out ingredients for a cooking session.
In talking their goals through, your loved one can see how a caregiver can be a welcome, friendly companion who is there to empower them, not restrict them.
How do I choose the best respite care provider?
Depending on where you live, your options may include local home care experts like HomeWell Care Services, day centers, and other facilities. Before you start reaching out, know what to ask, starting with the basics:

How does the agency screen its caregivers?
What training do its caregivers have?
Can the caregiver provide transportation?
How does the agency match the caregiver to your loved one?
How long will it take for the agency to place them?

A good care manager can also suggest other ways to help you now and in the future, such as a fall prevention assess mentor a wellbeing program like HomeWells Life Enrichment Activity Program.
By starting now and exploring your respite care options early, you'll make things easier when you need help in future.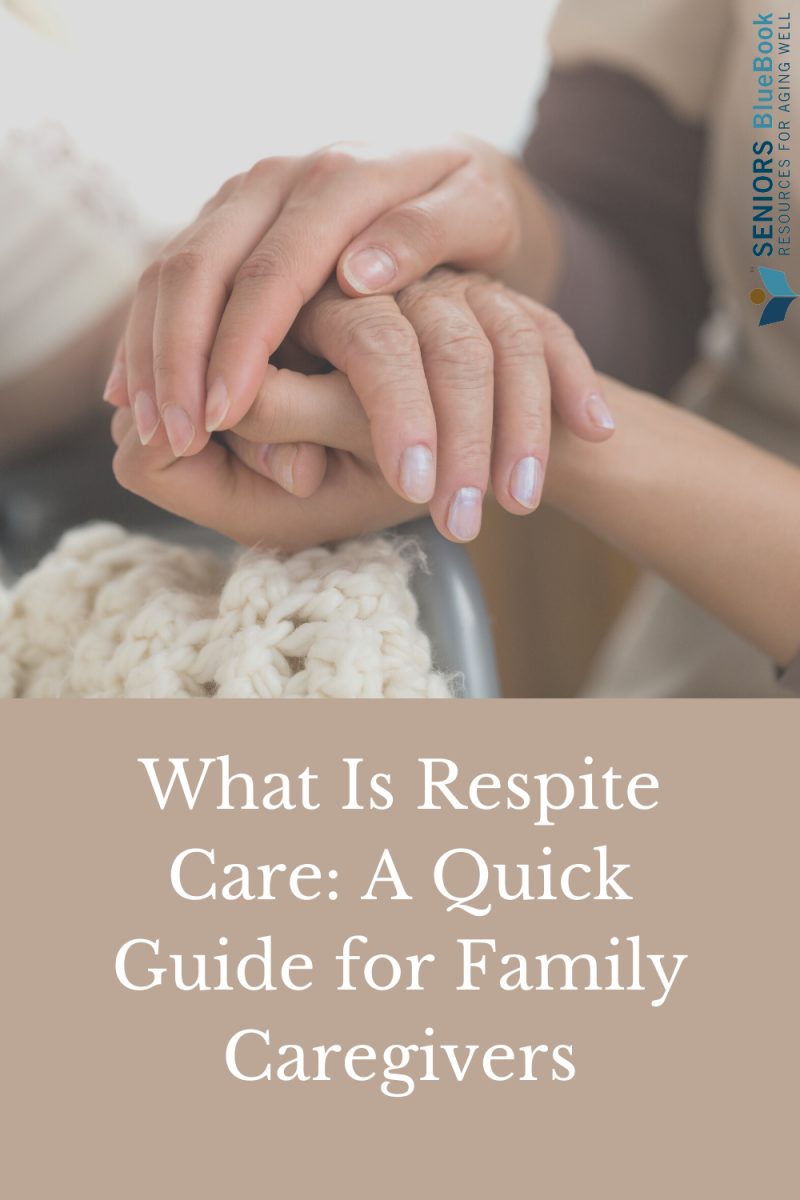 Other Articles You May Like