For more information on The Glenview At Pelican Bay, Click Here.
A Launch Pad for All That's Fun and Inspiring in Naples, Florida
The Glenview at Pelican Bay (The Glenview) is where city charm meets the beach. This unique community Florida's only equity ownership, LifeCare Senior Living Community provides a peaceful, innovative environment in which to live, surrounded by the beauty of nature water, soft, sandy beaches, wildlife and lush tropical flora.
The community is also central to Naples, Florida, a city that blends small-town warmth and charm with the vibrancy and cultural amenities of a big metropolis. Its simply the perfect backdrop for inspired senior living any time of the year.
Here, wed like to paint a picture of Naples many cultural, entertainment, and recreational opportunities available to residents of The Glenview. It makes this senior living community the perfect launching pad for an abundance of fun and inspiration in the surrounding area.
Take it from Lila and Cheryl

We begin our Naples story by introducing you to two residents of The Glenview Lila Corner and Cheryl Peters who are enjoying their luxurious and active coastal lifestyle of Naples. You can read about these ladies in our recent blog ,A Tale of Two Residents. Lila says, Although everything I need is right here on The Glenview's 3-mile stretch of paradise, I have exciting entertainment options in Naples, too.
Cheryl enjoys The Glenview's special perks that connect her to amenities and attractions in the city. As a homeowner at The Glenview, I enjoy the special privileges of the Pelican Bay Foundation which give me private access to Pelican Bay Beach, and membership at the nearby Club Pelican Bay.
A Unique Privilege as an Owner
Cheryl mentioned above how much she enjoys here automatic membership and privileges of the Pelican Bay Foundation. The elegantly appointed, 25,000-square-footPelican Bay Community Center conveniently located near The Glenview serves as Pelican Bays social, cultural and educational hub. Here they offer tennis facilities and Pro Shop; an art studio with a varied selection of classes; social, cultural and charity events; computer classes and workshops; bridge, Mahjong and chess groups; and a state-of-the-art fitness and wellness center offering aerobics, Pilates, yoga and spinning classes.
For the Nature Lover
In addition to Community Center activities Cheryl and Lila enjoy so much, the Pelican Bay Foundation Membership for residents of The Glenview includes private access to three miles of pristine beach adjacent to 530 acres of conserved land, including 88 acres of parks and outdoor recreation on days when an escape to the serenity of nature is just what you need.

Access to canoeing, kayaking, fishing, and sailing for ocean-lovers is also a privilege of Foundation Membership. Naples Preserve and the Conservancy of Southwest Florida are both quite convenient to The Glenview, and, in all, there are almost 600 acres of nature preserve in Pelican Bay.
More Outdoor Fun in Naples, Florida
Continuing on with outdoor fun, Naples offers a multitude of opportunities for golf, golf, golf! Nearby membership clubs include Club Pelican Bay Country Club and Golf, The Ritz-Carlson-Naples, Pelican Bay Golf Resorts, and more.
Shop Until You . . .
You know what comes next !Its needless to say that shopping is abundant in Naples. 5th Avenue South, in the heart of Old Naples and just five miles from The Glenview, is an eclectic shopping/dining hotspot that radiates an irresistible mix of glamour and laid-back ease. The area is considered one of the nations most exclusive addresses for boutique shopping.
Stretching from Tamiami Trail to the Gulf of Mexico, its home to upscale fashion and jewelry boutiques, spas, one-of-a-kind gift shops, art galleries, antique stores, upscale eateries and restaurants, and entertainment just what you'd expect in dynamic Naples. Historic and modern architecture come together here to create a sophisticated ambiance as you stroll its boulevards and pathways. Tropical blooms and lush greenery grace the pedestrian-friendly promenades, and each storefront is filled with wonderful finds and delight seven if you prefer just window shopping.
One more shopping stop The Waterside Shops. This chic retail center features luxury merchandise and fashionable lifestyle stores such as Saks Fifth Avenue, Tiffany & Co., St. John, Gucci, Louis Vuitton, Kate Spade, and Hermes, with Swarovski, Pottery Barn, Soma, and Barnes & Noble thrown into the mix. More than 60 shops and restaurants await the indulgent shopper.
Culturally Speaking
Residents of The Glenview love Naples Artis home to the Naples Philharmonic. Just a few blocks from the community. The Phil residents call it always delivers a wonderful season of instrumental magic. Naples Artis is also home to The Baker Museum filled with American Modern & ancient Chinese art. Works by local current artists, and gift shops with quality items especially jewelry add to the uniqueness of this cultural attraction.
Performance theatre in Naples is well-represented by The Naples Players at Sudgen Community Theatre. Besides a satisfying production schedule twice per year, The Players also offer seasonal holiday festivals, and currently, even drive-in movies.
Now That You've Discovered What To Do In Naples, Florida
Learn more about the lifestyle you could enjoy at The Glenview at Pelican Bay surrounded by everything Naples has to offer. Follow us and our coastal senior living lifestyle on Facebook, then call 239-342-2327 to begin the conversation or contact us online.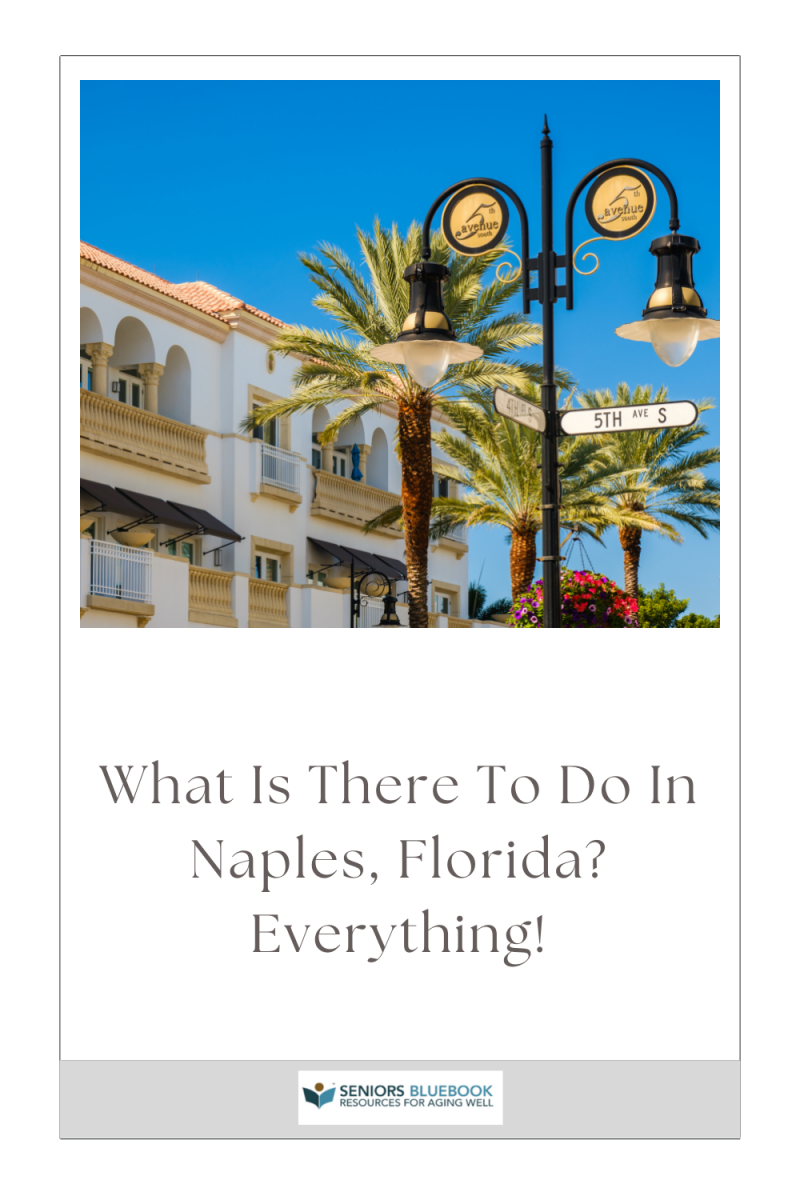 Other Articles You May Like