For more information on Maris Pointe, Click Here.
If you're reading this article, most likely someone you love is struggling with dementia or cognitive decline, and you're wondering if its time for more assistance. Maybe you're taking care of them at home and think it might be time for Memory Care. Or maybe you're wondering if they should transition from Assisted Living to Memory Care. If so, we've put together this article to guide your thoughts as you consider this important change in your loved ones life. Continue reading or feel free, if you have additional questions, to contact us.
How is Memory Care Different From Assisted Living?
Its important to know the differences between Memory Care and Assisted Living. Memory Care is a specialized form of Skilled Nursing focused on providing targeted care to seniors with dementia and dementia-related conditions. Memory Care facilities work to provide as much independence, creativity, and sense of community within an environment built around the nuances of caring for cognitively impaired seniors. Some of the major differences between Assisted Living and Memory Care include:
Specially Trained Caregivers
Everyone at a Memory Care center including administrators, doctors, nurses, and housekeepers participates in ongoing training geared to help gain a deeper understanding of what its like to live with dementia and what its like to love someone with dementia.
Focused Activities
Most Assisted Living communities offer residents activities that coincide with their interests and abilities. Memory Care facilities go one step further and offer programs that are structured to help slow down the progression of dementia while working to cheer, calm, and stimulate residents without triggering anxiety or worry. Many Memory Care centers also offer schedules that promote a healthy circadian rhythm by leveraging daylight hours for activities so residents are more likely to rest well. This can also help mitigate sundowners syndrome.
Architectural and Interior Design
Many Memory Care facilities incorporate architecture and interior design to create a safe, positive, calming environment with plenty of common areas and social gathering spaces. Most facilities don't provide kitchens to residents, which significantly reduces burn injuries and fires. Security features also help make sure residents don't wander off the premises without alerting caregivers.
Is it Time to Transition From Assisted Living to Memory Care?
If you're wondering if its time for your loved one to transition from Assisted Living to Memory Care, take a moment to consider these questions regarding their well-being:

Is it safe for them to continue living in their current environment?
Are you worried about them getting lost or wandering?
Are they neglecting their health or hygiene?
Could their behavior cause harm to others?
What do medical professionals and other family members suggest?
Are there resources to help them age in place, or is a move necessary to provide care and protection?

Finally, ask yourself, If it were me, what would I want done? These questions will help you think more clearly and objectively when considering this difficult decision.
Helpful Tips
Fortunately, you are not the first person to wonder if its time for Memory Care for a loved one. Many, many people including family members, caregivers and doctors have been through exactly what you're experiencing and have a lot of wisdom to share. We've highlighted a few helpful ideas below, but its just the tip of the iceberg. A wealth of knowledge is available from caring individuals and professionals who know what you're going through and want to help.
Choose the Right Facility
Do your research to find the facility that's the right fit for your loved one. Know the community policies and procedures, the security protocols, and the amenities and treatments available.
Make Several Visits Before Moving Day
Help give your loved one a sense of comfort and familiarity by visiting the Memory Care community as often as necessary, for as long as necessary, before the move.
Be Positive About the Facility
When you visit the prospective Memory Care center, point out positive aspects of the community. Focus on the possibilities, and try to be as excited as you would be about moving to a new apartment or home. Where would be the perfect place for Moms antique chair? Is there a piano Dad could play?
Validate Their Feelings
If your loved one expresses anger or frustration about the idea of moving, take time to listen, empathize, and validate their feelings. Tell them you understand why they feel the way they do and that you would probably feel the same way in their situation. Validating their feelings doesn't mean you have to change your course of action, but it will help your loved one feel heard and cared for.
How Can We Help?
If you have additional questions about when to move from Assisted Living to Memory Care, please don't hesitate to call or contact us. We look forward to meeting your needs with kindness and consideration. Explore a Eagle Senior Living Community near you.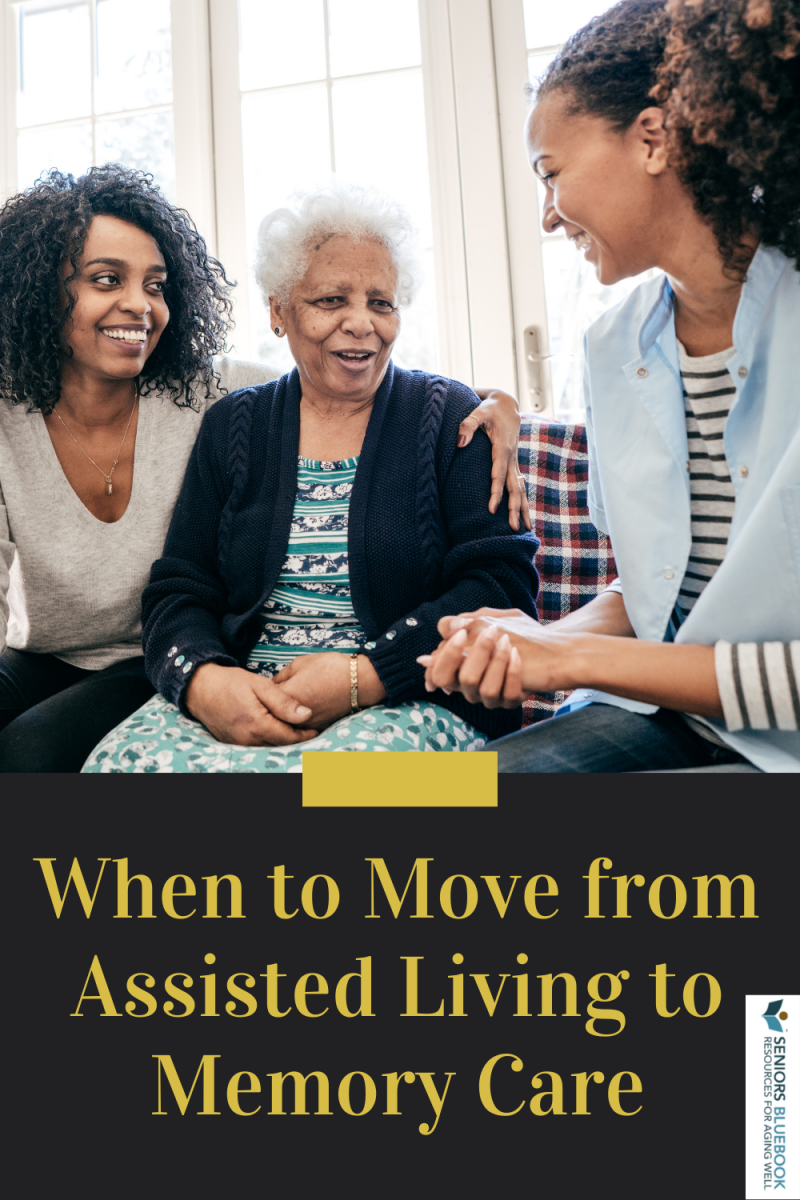 Other Articles You May Like