For more information on the author VITAS Healthcare, CLICK HERE.
Despite significant breakthroughs in recent years, heart failure (HF) remains a leading cause of death in the US, with no decrease in the rate of mortality. Further, hospice care, which has been demonstrated to greatly benefit patients with advance HF and their families, continues to be utilized too little and often too late in this population.
Two recently published clinical reviews call this situation a major public health problem.
Disease morbidity and mortality remain high, with a five-year survival rate of 25% after hospitalization for HFrEF [HF with reduced ejection fraction], write the authors of aJAMAarticle.While the mortality rate for HF decreased by 24% to 33% in earlier decades, they note, it has remained unchanged since the 1990s.
The estimated 6.5 million US adults affected by HF account for approximately one million hospitalizations yearly, they write, with increases in both the incidence and prevalence of HF. This increasereflects an aging population, improved survival from myocardial infarction and other cardiovascular diseases, and the increasing prevalence of predisposing risk factors such as diabetes and obesity, they say.
The article reviewed pertinent literature on HFrEF (in English) through 2020. Included are discussions of HF diagnosis, medical therapies, device treatment, management of comorbidities, cardiac rehabilitation, prognosis, and patient education.
Once a diagnosis of HFrEF is made, counseling and education for patients and their caregivers is of critical importance, write the authors. Estimation of prognosis helps patients and clinicians engage in shared decision making and should be re-assessed at every office visit, and especially following major events, such as HF hospitalization.
Hospice and HF: Underused
Hospice care can ameliorate distress at the end of life for patients with HF, yet it is underused in this population, write the authors of an article published inCardiac Failure Review.2HF is an especially burdensome disease both physically and psychosocially. Compared with those with other chronic illnesses, patients with HF have significantly more impairment in quality of life.
Benefits of hospice for patients with HF include:

Decreased symptom burden
Lower rates of hospitalization and 30-day readmission
Lower risk of ICU admission and invasive procedures at the end of life
Improved caregiver outcomes and patient/family satisfaction

Barriers to timely hospice referrals include:

Prognostication challenges in HF
Medicares current 6-month-survival eligibility requirement
Lack of advance care planning (ACP), which is associated with greater hospice use

The authors urge cardiologists to become comfortable with and proficient in palliative care skills. They also encourage early integration of supportive goals-of-care discussionsto help patients with HF develop a realistic assessment of their expected survival throughout the course of the disease that could assist decision-making related to advance care planning.
1Murphy, S., Ibrahim, N., & Jauzzi Jr., J. (2020). Heart failure with reduced ejection fraction: A review. JAMA, 324(5): 488-504; DOI: 10.1001/jama.2020.10262.
2Cross, S., & Warraich, H. (2019). Hospice use among patients with heart failure. Cardiac Failure Review, 5(2):93-98; DOI: 10.15420/cfr.2019.2.2.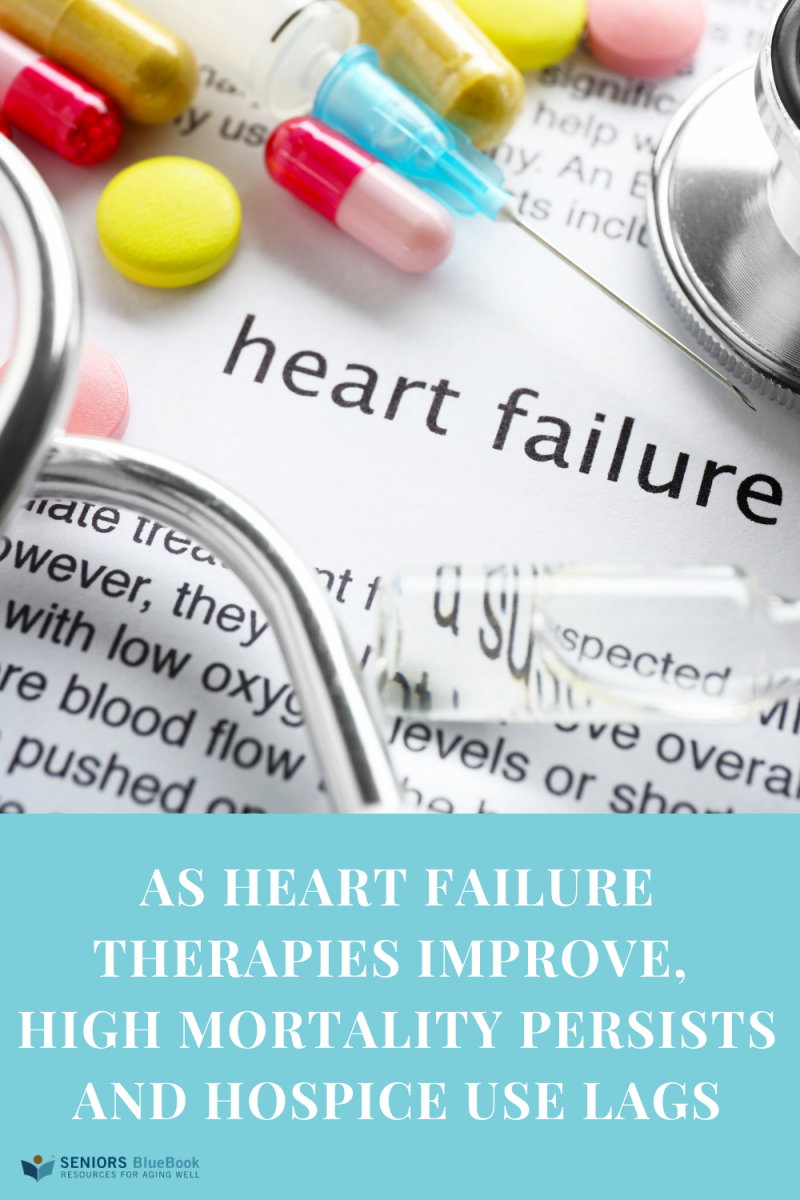 Other Articles You May Like