Boulder Neurosurgical & Spine Associates is excited to be a part of the ACADIA IDE (investigational device exemption) FDA-controlled clinical trial investigating a facet joint replacement system. While many spine related problems can be treated nonoperatively, some spine conditions do require surgery.
Our goal at Boulder Neurosurgical Associates is always to find the least invasive option for our patients. Many of these options include simple outpatient procedures where we un-pinch a nerve or remove a herniated disk. Disk herniations and spinal stenosis can be treated quite effectively in this regard, but there are other times when there is intrinsic instability of the spine and spinal stabilization is considered. This often requires spinal fusion surgery where screws and rods are used to attach two or more bones of the spine together after the nerves are un-pinched.
The surgeons at Boulder Neurosurgical Associates continuously try to help our patients maintain an active lifestyle and we strive to offer our patients the most technologically advanced and state-of-the-art procedures. The purpose of this study is to determine if the ACADIA Facet Replacement System is effective in the treatment of spinal stenosis. Spinal stenosis continues to be a major cause of back and leg pain. The condition is attributed to narrowing of the space around the nerves in the lumbar spine. This is often caused by the degenerative process in the spine and the facet joints. The current treatment calls for removal of bone around the affected nerve including the facet joints and fusing the posterior of the spine to ensure the segments remain stable. The ACADIA Facet Replacement System allows us to replace the facet joints with the device instead of having to fuse the bones together. As this is an investigational device, trial participants would be enrolled and randomized to treatment, as necessary. Facet joint replacement and participation in this trial is not appropriate for all patients, but we would encourage you to contact us if you are interested in this exciting new technology. All of the surgeons at Boulder Neurosurgical & Spine Associates are participating in the trial and would be happy to schedule a consultation with you to discuss it further.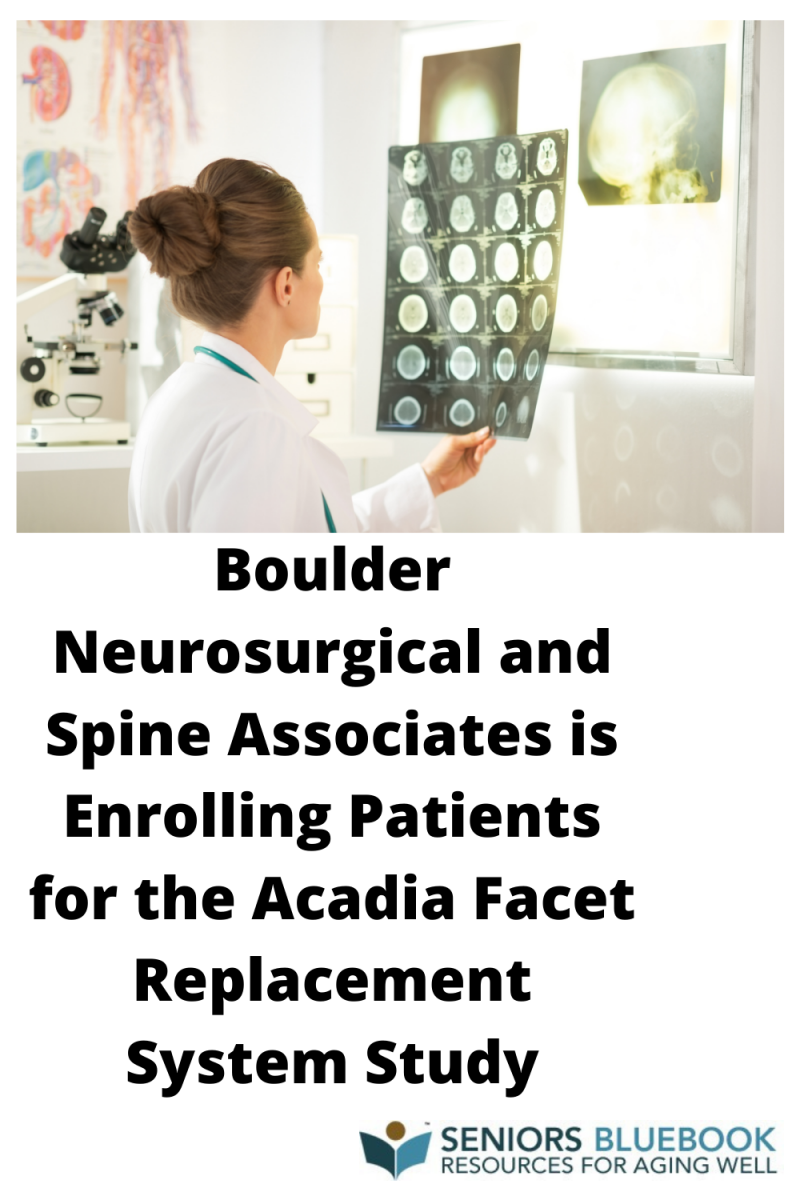 Other Articles You May Like