For more information on Discovery Commons, Click Here.
When it comes to moving to assisted living, your loved one will need to be ready for assisted living physically, mentally, and emotionally to ensure that their move can be as successful as possible. The following list outlines several essential questions to ask yourself about your loved ones needs and preferences to determine whether they are ready for this significant life change.
Falls
According to expert estimates, one in three adults aged 65 and older fall each year. Falls are also a common cause of injury among elderly family members living in assisted living communities. Falls can be caused by a variety of factors, including dizziness and uncoordinated movements that lead to trips and falls or an inability to see clearly due to low vision or eyesight problems that impair depth perception and increase ones risk for collisions with furniture or objects in their path. Even when these issues are'nt present, slow reflexes often cause elderly people to take longer than they used to catch themselves after losing their balance or shifting too quickly on their feet.
Poor Nutrition
If your loved one struggles with poor nutrition, it can indicate they're no longer able to live alone. Poor nutrition can also be a symptom of depression, which is common among older adults in assisted living. If you notice your loved one is'nt eating or looking after them properly, contact an assisted living community right away. They will be able to identify if your loved one is depressed and offer help on how to get them back to normal which might include leaving their current home for an assisted living community.
Medication
If your loved one has been dealing with a chronic condition, there may come a time when he or she is'nt able to be as independent as before. Medication plays an important role in keeping your loved one safe and healthy at home, but it can become increasingly difficult to manage over time. When your loved one is ready for assisted living, you can help by moving him or her into a senior community that offers 24-hour care and medication management. They will also take care of all physical maintenance like maintaining resident records and upkeep on grounds and common areas.
Transportation
You have to have a way to get your loved ones to and from their appointments. Do they need transportation for doctors visits? Is it safe for them to drive? It might be time for them to give up driving, significantly if their health is declining or showing signs of dementia or memory loss. Making sure that you have reliable transportation set up can alleviate a lot of stress on you and your family members.
Loneliness
The most common reason people cite for moving into assisted living is that they are lonely. Sometimes loneliness stems from not having friends or family who can spend time with you. But sometimes, its because your loved one no longer feels safe living alone at home. The advantages of having a social network are many, including lower rates of depression and higher levels of overall well-being. When your loved one reaches a point where they are'nt comfortable being left alone for long periods even to go to doctor appointments or run errands it may be time to consider an assisted living community.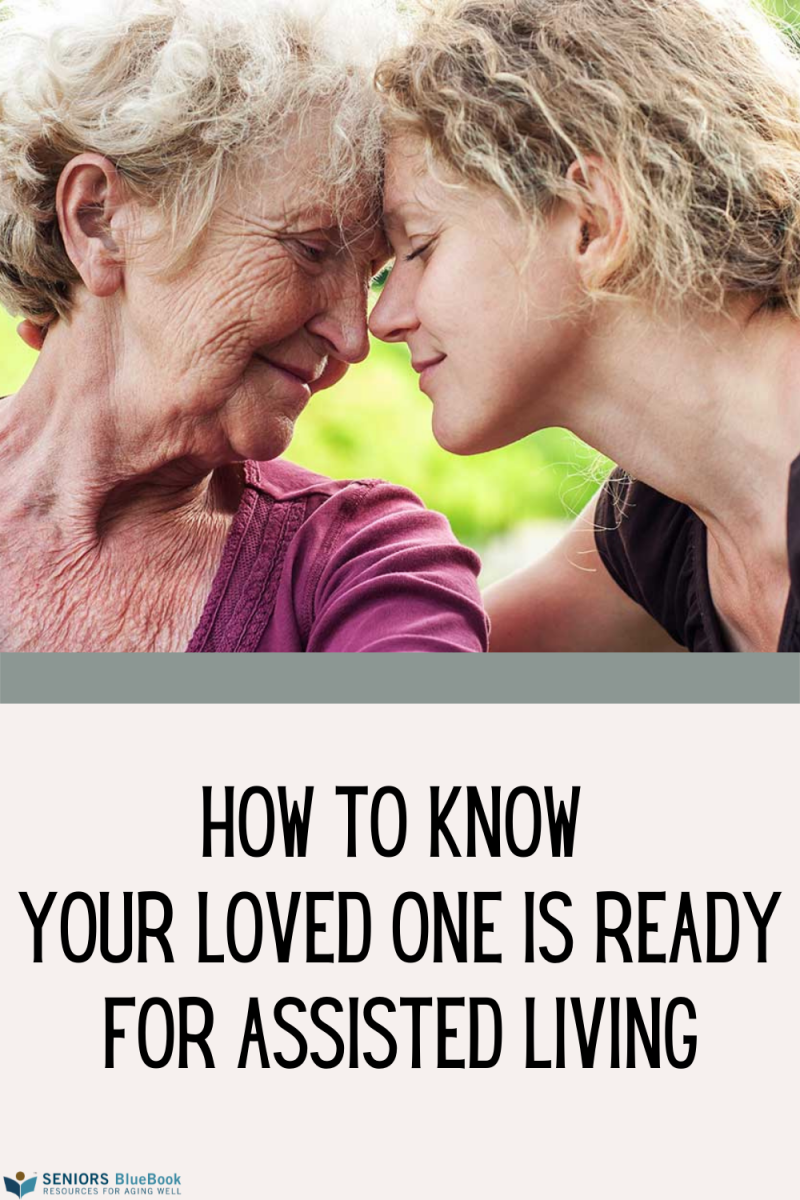 Other Articles You May Like