Food brings people together. It creates community, according to Christian Schultz, Regional Director of Operations at Morrison, culinary partner to Anthology Senior Living.
Food has the power to heal, Schultz said. Anthology Senior Living communities are harnessing that healing power by providing creative preparations of delicious and nutritious traditional foods this Holiday season. The freshest local produce, meats and seafood are on the menu as Anthology Senior Living communities across the U.S. look to the power of food to connect and nourish residents during this unprecedented Holiday season.
On the Holiday menu at Anthology Senior Living, residents will savor a variety of nutritious vegetables including Brussels sprouts, local rainbow carrots, local mushrooms, root vegetables, and fingerling potatoes.
"We have seen a major trend toward healthy eating this year and I believe this will continue into the future, Schultz said. Schultz predicts an increased awareness of the health benefits of immunity-boosting foods and ingredients. Local rainbow carrots one of the featured vegetables at Anthology Senior Living this season contain vitamins, minerals and fiber, along with a variety of nutrients that differ with each hue.
Holiday preparations at Anthology Senior Living are infused with the signature style of stealth health the recipes are as good for you as they are delicious. Included in the diverse menu options are a root vegetable ratatouille and honey and maple glazed salmon with a citrus and garlic reduction. Executive Chefs select foods that are naturally high in vitamins, minerals, or antioxidants while tailoring menus to the individual dietary needs of residents.
From a COVID-19 safety perspective, every precaution is taken to protect residents and staff at Anthology Senior Living communities. The kitchens are constantly sanitized, said Schultz. We adhere to a strict protocol of infection control and proper PPE for all workers involving usage of gloves and face masks, and in a lot of states they are wearing shields. Were disinfecting every time the servers return to the kitchen; servers also wash their hands and change their gloves.
To delight and inspire residents, Executive Chefs at Anthology Senior Living communities add creative twists to familiar Holiday dishes. For Christmas Dinner, Anthology Senior Living residents enjoy classic favorites such as whole roasted beef tenderloin and roasted potatoes, with preparation reflecting the Executive Chefs unique, gourmet flair. Beef tenderloin is served with rosemary, thyme, garlic, shallot and merlot. The roasted potatoes might be fingerlings, served with garlic confit, parmesan and parsley. Residents at Anthology of Simsbury, in Connecticut, for example, will choose between appetizers of roasted beet carpaccio, sliced thin and topped with fennel and red onion; creamy mushroom barley soup; or bacon-wrapped figs. Desserts include a variety of Holiday sweets including chocolate cake with peppermint buttercream, raspberry-filled Linzer cookies, and strawberry Swiss rolls.
To provide this nourishing Holiday experience safely, COVID-19 protocols are maintained with socially distanced dining. Residents also have the option of dining in their private apartments.
To promote well-being and connection with family members who do not live in the same household, Anthology Senior Living collaborates with Morrison on a Take & Table program. Anthology Senior Living communities package meals Holiday dinners, appetizers, sides and desserts for family members who want to share the same experience with loved ones who do not live in their household.
Meal-time is the most cherished time for our residents, said Schultz. Many residents have been master cooks at some point in their lives and now we have the power to bring that back to them, even in the midst of an unprecedented holiday season."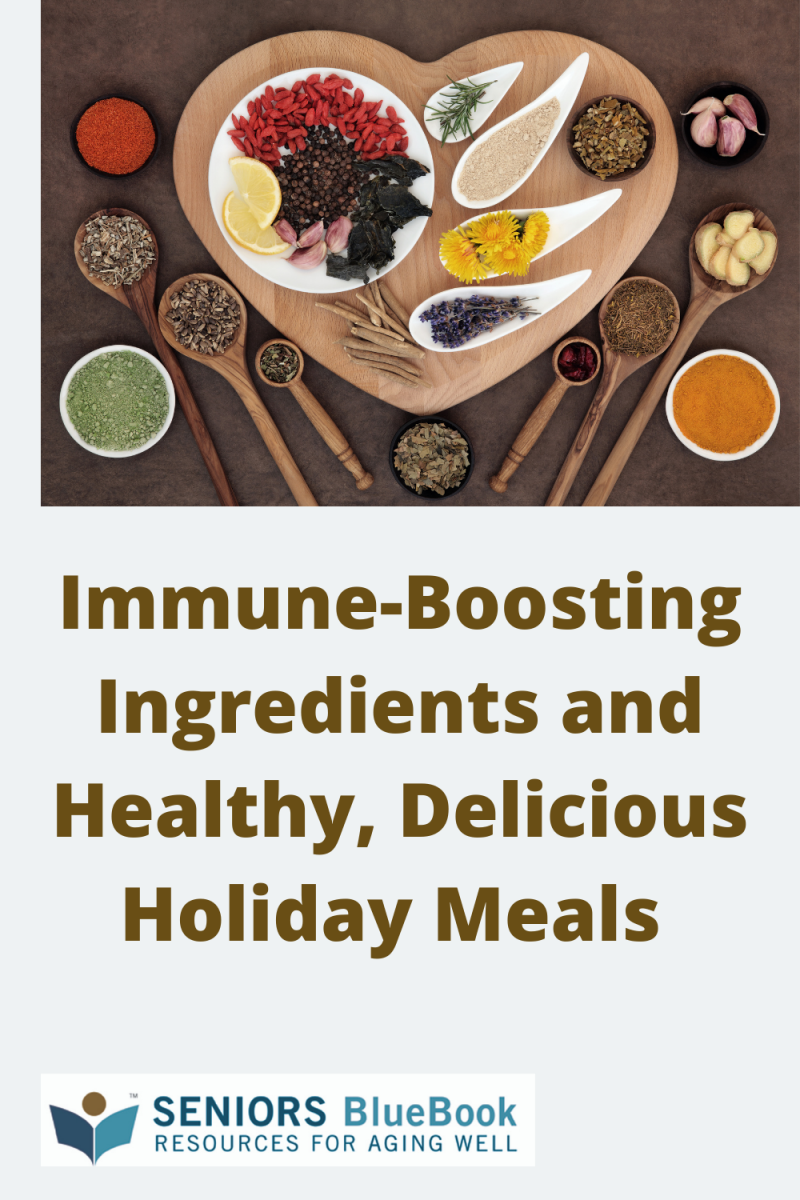 Other Articles You May Like