For more information on The Palms of Fort Myers, Click Here.
Because we care: Five Star Senior Living nears 100% vaccination
There are many ways to tell someone you love them. You can say it with flowers, a hug, an act of kindness or a heartfelt letter. You can listen or laugh or cry with them. You can simply say, I love you. But prior to last December when the first COVID-19 vaccine was approved, you probably wouldn't have included I got vaccinated among your choices.
Yet, for those eligible, getting vaccinated is a powerful way to show you care for others, be they family, friends, neighbors, coworkers or other members of the human family. That is why were pleased to announce that virtually 100% of our Five Star Senior Living team members are now vaccinated against COVID-19.
We were one of the first national public companies to mandate vaccination, and we are among the first to be almost fully vaccinated. Its an important achievement and one we take pride in. (Maybe you've seen our social media campaign, HIGH FIVE!)
Most of all, though, were excited to tell our residents and families that together with our high resident vaccination rate of nearly 90%, Five Star communities and clinics are among the safest places to live and work.
A commitment to safety and each other
We often say the health and well-being of our residents, clients and team members is our highest priority at Five Star. And we mean it. When the COVID-19 pandemic hit, we proved it time and time again by meeting and exceeding shelter-in-place guidelines, even when that was difficult to do or not the popular choice. Thanks to our team members and with the cooperation of our residents, clients and their families, all of our communities reopened to visitors and new residents in early May 2021 and remain open!
On June 1, 2021, for the continued safety of everyone and as part of our commitment to industry well-being best practices, we made the decision to require a COVID-19 vaccination as a condition of employment for all team members working in Five Star communities effective Sept. 1. We are pleased and proud of the overwhelming number who received the vaccine.
It was not easy, but we did it together.
Supporting our communities
When we announced our vaccination mandate on June 1, Five Star had already demonstrated a commitment to the health and well-being of its communities through multiple vaccination efforts supporting residents and team members:

Every Five Star community completed a series of three vaccine clinics open to all Five Star residents and team members.
Five Star hosted vaccine education town halls for its team members led by its Chief Medical Officer, Dr. Priti Jindal, and also instituted peer-to-peer networks to provide information and support.
Following opening back up, residents and team members continued to have access to the vaccine at Five Star communities as well as through local community resources.
Through Five Stars relationship with Omnicare/CVS, team members were given access to a concierge service designed to help navigate and schedule vaccinations.

The safest places to work and play
All of these efforts have helped make Five Star communities and clinics among the safest places in senior living to live and work. For those considering a move to senior living for themselves or a loved one, it also means greater assurance of safety, health and well-being, and a lot less worry.
Wouldn't you or your loved one prefer to live where everyone's safety matters? Check out Five Star Senior Living communities in your area. You'll find living that's easy and people who care, 100% of the time.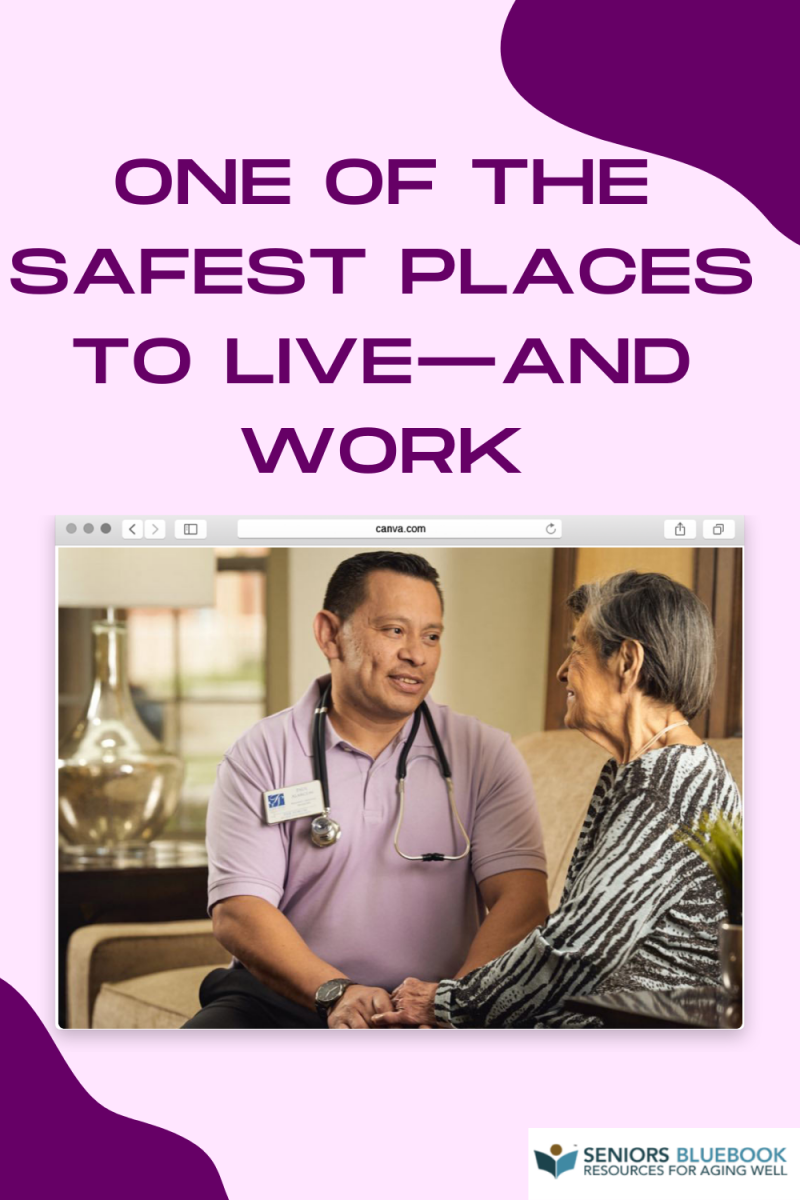 Other Articles You May Like