For more information on Assisting Hands Home Care of Naples, Click Here.
Christmas is coming, and peppermint bark is one of those special treats everyone wants to get their hands on during the holiday season. Luckily for all of us, a batch can be prepped in 10 minutes! If you have never had peppermint bark, its a holiday treat made from semi-sweet or dark chocolate, white chocolate and chopped candy canes. Not only is it delicious, but its so easy to make, and makes a great homemade gift around the holidays as well.
Ingredients

semisweet (or dark chocolate) chopped
12oz white chocolate, chopped

You can also use chocolate chips or melting rounds if you don't want to worry about chopping a brick of chocolate.

tsp. peppermint extract (adds minty deliciousness)
8 candy canes, crushed

Directions

Line a baking sheet with parchment paper. Fill the bottom of a large pot with 3 water and bring to a simmer over medium heat. Reduce heat to low, then place a large heatproof bowl on top creating a double boiler. Add the semi-sweet or dark chocolate and stir occasionally until the chocolate has melted and make sure you don't get any water in your chocolate, or it will seize. Stir in the extract. Pour into prepared baking sheet and spread into an even layer with an offset spatula. Refrigerate until set, about 20 minutes.
Over the same pot of barely simmering water, place another large heatproof bowl. Add white chocolate and stir until melted. Pour over the set semi-sweet chocolate and then top immediately with crushed candy canes. Refrigerate until set. About 20 minutes.

Alternate melting method: You can microwave your chocolate instead of melting it on the stove. Place your chocolate in a large heatproof bowl and microwave on low in 30 second increments. Remove the bowl from the microwave and stir at each increment until its thoroughly mixed and melted. Microwaved chocolate can burn if not mixed carefully during the melting process.

Once the bark has completely set, for a more rustic look, break it apart with your hands. If it is too thick to break with your hands, the flat side of a meat mallet should do the trick. If giving as a gift you may want cleaner cuts. If so, use a sharp knife that has been dipped in hot water and dried.

Leftover peppermint bark can be used in a variety of recipes including cake balls, hot cocoa, popcorn topping, and cheesecake! Just type in leftover peppermint bark in your search engine for an endless supply of yummy recipe ideas. Enjoy the holiday season and your Peppermint Bark.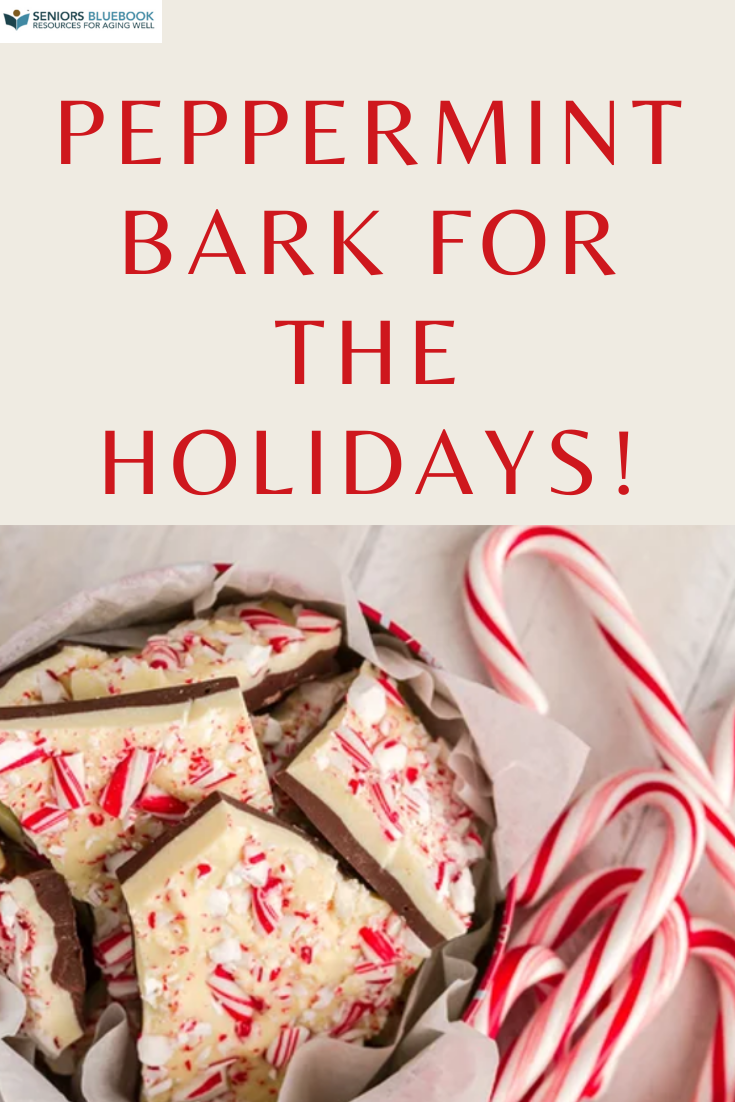 Other Articles You May Like