For more information on the author, Discovery Village at Sarasota Bay, CLICK HERE!

At Discovery Village, we help our Senior Citizens find new and improved ways to engage in the world around them and live their most vibrant life. We support our older adults by helping them to navigate technology that directly benefits their lives. Talk to our staff at Discovery Villages today to find out about the opportunities we provide. Come visit our senior living community today.
A man finds room in the few square inches of the face for the traits of all his ancestors; for the expression of all his history, and his wants. Ralph Waldo Emerson
America is a young nation full of immigrants from around the world. Many Senior Citizens enjoy genealogy, the study of learning about the history of their family. Have you ever wondered about your family ancestry? If so, there are many easily accessible and wonderful resources available online to explore. These Ancestry websites below can help you to discover your roots.
Ancestry.com
This is the most used genealogy data subscription site available online. You can sign up for a free 14-week trial to get started. Once you have a paid membership, you can search for records and indexes from around the world. This site allows you to collaborate with other family members to build family trees and share information, even if they are not members of the site. If you save your data, you can also still have access to your research, even if your membership is inactive.
Cons: The monthly subscription fee can get a little pricey at about $20 per month, but this includes many features such as DNA testing.
Archives.com
This site provides a vast collection of genealogy resources including U.S. consensuses, newspapers, immigration papers, vital records, yearbooks, and adoption records. Members of Archives.com pay an inexpensive subscription fee. This is a great site for beginners, as it has a variety of how-to tutorials and videos. In addition, you can create a family tree to post on social media sites, like Facebook, and share with your relatives. If you have deep roots in the U.S. and U.K you will be able to find many resources.
Cons: If your ancestors are from another region than the UK, or if your family recently immigrated to the United States, it will be much harder to find information on this site.
MyHeritage.com
This site encourages the whole family, from children to grandparents, to be part of the ancestry-search. It is easy to navigate and provides searchable records from over 200 countries, including new Scandinavian records. Printable and customizable charts are available through this site, which can be wonderful gifts and heirlooms for relatives. It has a simple user-friendly layout and provides extensive support for its members.
Cons: Professional genealogists do not provide assistance on this site.
ChroniclingAmerica.loc.gov
Chronicling America is a branch of the Library of Congress. It is a completely free online resource where anyone can search the thousands of known newspaper articles published in the U.S.
Cons: This site is only intended to research newspaper records. Extra features like DNA testing are unavailable on this site.
Findagrave.com
This is a free site where you can search millions of tombstone images, burial records, and biographical information of the deceased. Vital records such as marriage, divorce, death and birth certificates can also be found on this site. Users are encouraged to upload tombstone images of deceased loved ones. It is also intended to serve as a virtual cemetery for relatives living far away from deceased, buried loved ones.
Cons: Sometimes the contributors of the site do not edit information properly and errors are not corrected.
Now that you know a few online sites to begin your research, do some exploring on your own to trace your roots. Why not start building your own family tree today? Money does'nt grow on trees, but Ancestors do!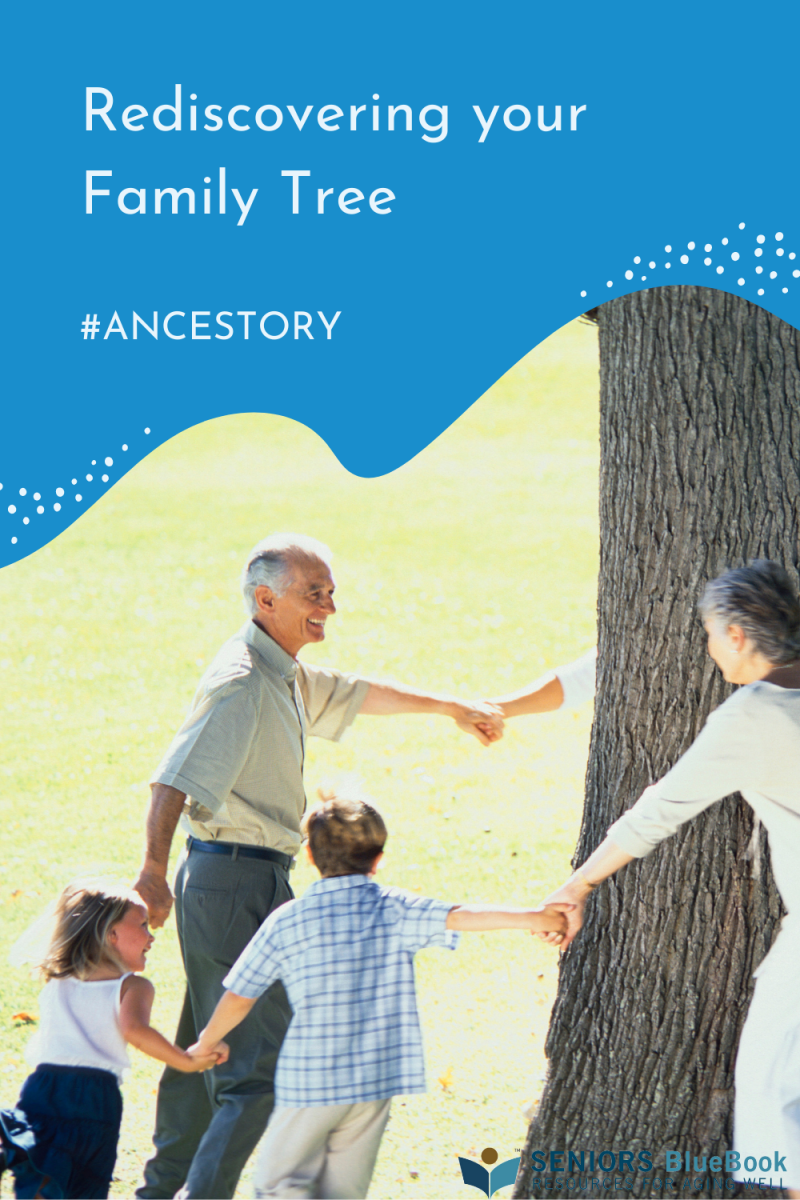 Other Articles You May Like