For more information on the author, Alderman Oaks, CLICK HERE!
By Rusty Blix, Founder and President of Alderman Oaks Retirement Center in Downtown Sarasota.
Seniors eventually find they need help to continue enjoying life. Most seniors who are finding it a struggle to live independently, choose to stay at home to carry on by themselves or receive family help, and/or obtain paid assistance. Very often family members become stressed or the expense for adequate assistance becomes exorbitant.
I am frequently asked when should I consider moving to a senior community or just downsize? Of course, ones health or that of a spouse must be considered. For relatively healthy friends, I suggest that no downsize ought to be considered after age 80 as having to make a second move under much greater stress is not wise. This age could be less if one or the other of a couple is already struggling.
Though it is not the focus of this article, there are many options to choose from when considering a new residence such as senior rental apartments, independent living, assisted living, memory care, rehab, skilled nursing, or Life Care Communities that include multiple options. Then there is the financial decision whether to choose a place which requires a buy-in instead of rental. Good expert advice is highly recommended!
We often hear Im not ready yet. Ask yourself these questions: Are you ready to enjoy activities, meals, exercise, socializing, engaging with other seniors who are following safe practices? Are you ready to give up the responsibilities of everyday living and maintenance of your current home? Are you ready for complimentary transportation? Are you ready for the availability of doctors, nurses, therapists, and other visiting professionals without leaving our premises? Are you ready to develop close relationships with new friends? Are you ready to be more independent not having to rely on other people shopping and providing for you? Are you ready to give loved ones confidence that they can go on with their lives knowing you are in good hands and well cared for?
There is a natural tendency to cling to the familiar and to be afraid of change. But after this housing decision is made, we often hear I just wish I moved sooner. Investigate the possibilities of change and be sure to prepare and ask all your questions when talking to professionals.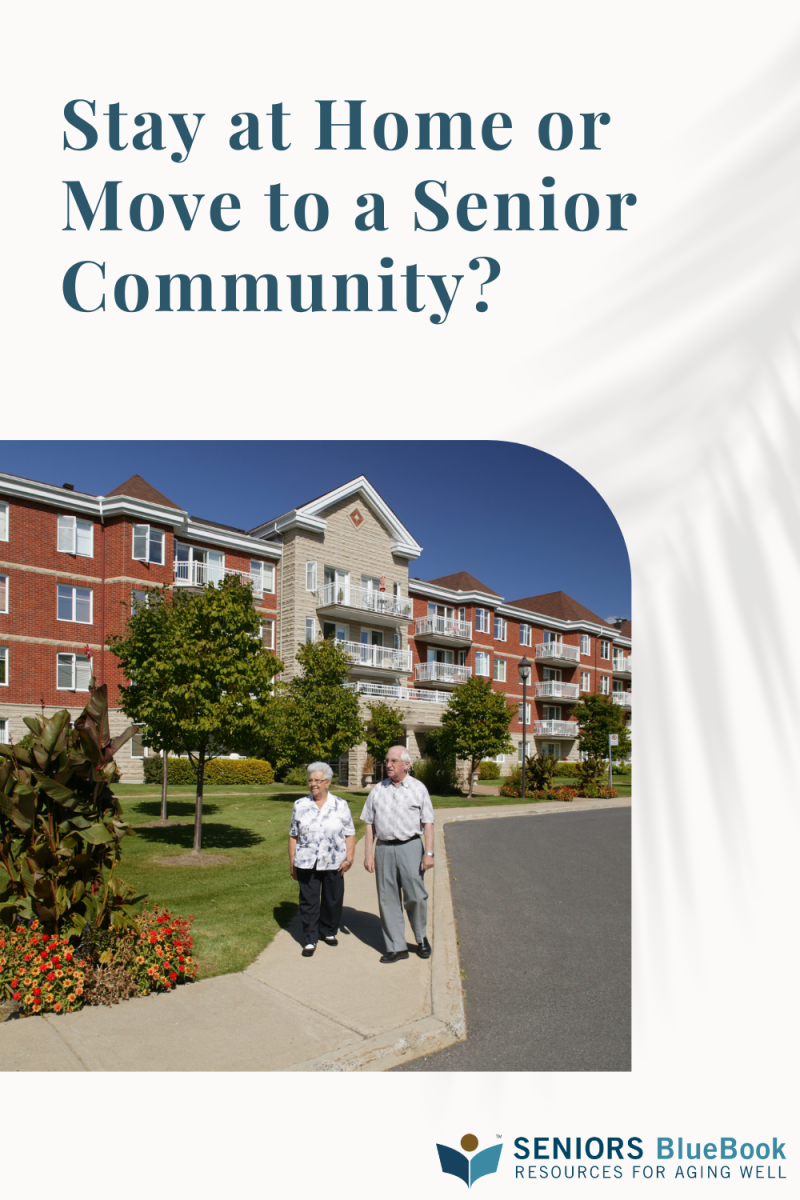 Other Articles You May Like