Author
Senior Care Authority
For more information about the author, click to view their website: Senior Care Authority
Book/Edition
Florida - Southwest
For more information on Senior Care Authority, Click Here.
New years resolutions are a popular way for many of us to set goals or initiate changes. If you're the caregiver of a senior loved one, maybe this is the year to think about that, too, for yourself and your family member. A senior care advisor is a great place to start. Senior Care Authority can help you navigate the often complex and confusing terrain that is senior care. But how do you know when it might be time to access our important resources? Here, well look at a few questions to ask yourself as you decide.
Do I feel overwhelmed?
Caregiving is a demanding and rewarding responsibility that can leave you feeling tapped out and overwhelmed. When that happens, care becomes more difficult, and senior family members may suffer as a result. That's why its important to be aware of your own capacities and limits and to recognize when you're being stretched too thin.
If you are feeling exhausted or ill-equipped, an advisor with expertise in senior care can help you decide what resources may be best. Perhaps occasional respite care is all you need; maybe twice-weekly visits from a home healthcare worker or the peace of mind that comes with an assisted living situation is the ultimate answer. Whatever you decide, the experts at Senior Care Authority can help you narrow down choices and make the right decision based on your needs and circumstance.
Do I understand my choices?
Today, there are many wonderful options for families and their senior loved ones that can help ease the responsibilities of caregiving and provide peace of mind to seniors. But if you're new to the world of senior healthcare, those choices can sometimes be confusing and hard to navigate. A knowledgeable advisor specializing in senior care can help you understand your options, weigh them against each other, and help you come to the right conclusions.
Am I sure my senior needs care beyond what I can provide?
All of us with senior family members in our lives want them to live long, productive ones that allow them the most independence for the longest time. Unfortunately, that isn't always possible. If you suspect your senior might need outside help beyond what youre capable of providing but are worried you may be overreacting, ask yourself can my senior:

Bathe themself?
Get dressed on their own?
Use the bathroom without help?
Cook and eat on their own?
Clean the house?
Pay their bills?
Drive?
Socialize?

If the answer is no to even just a few of these questions, it might be time to seek out the advice and guidance of a senior care advisor like those at Senior Care Authority. We can help you narrow your focus to the right level of care your senior may need or to the communities or home care agencies that might meet your seniors criteria.
The most important thing to remember is that your'e not alone. Our experience, coupled with our commitment to you and your loved one, means you can rest assured whatever decision you make will be the best one at the right time.
To find out more about Senior Care Authority and our suite of services ,reach out today.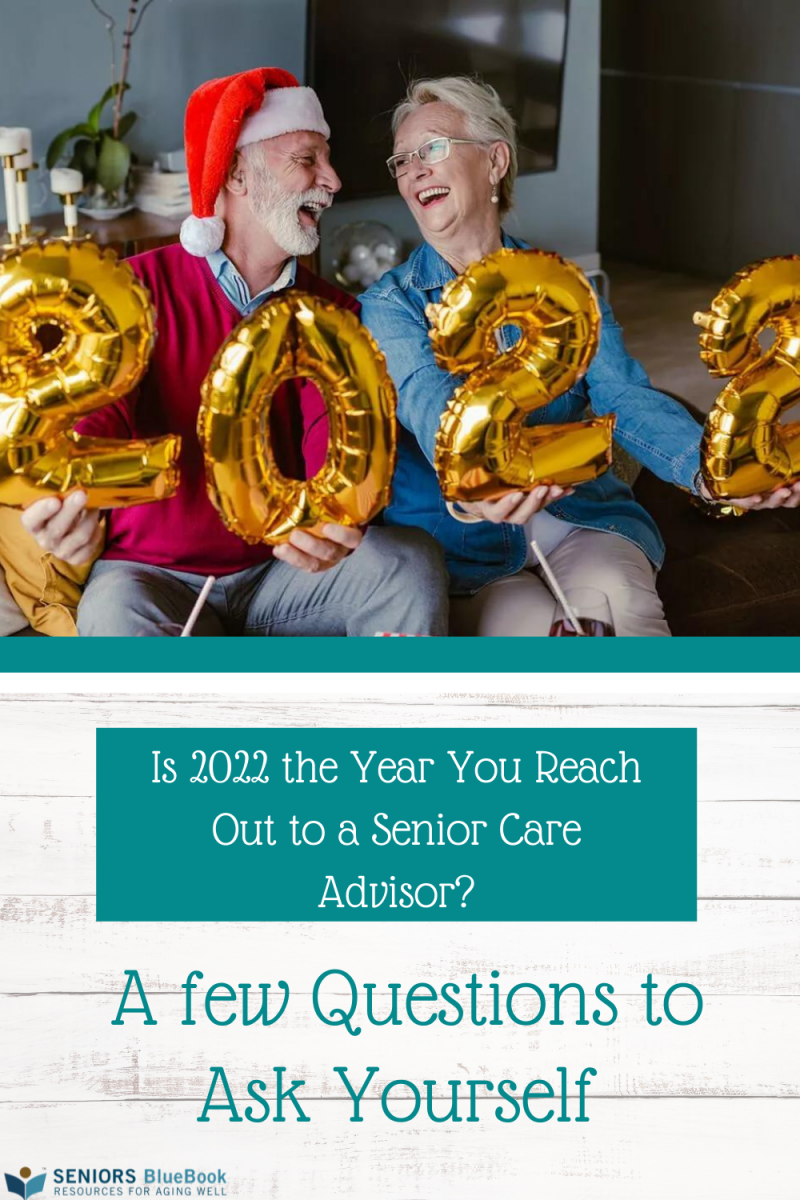 Other Articles You May Like